MELBOURNE GENERAL CEMETERY
melbourne's "general cemetery" was set up in 1852. it is located north of the city in carlton. the architectural showpieces are the chapel, used for funerals, and the gatehouse. cars have access to some sections.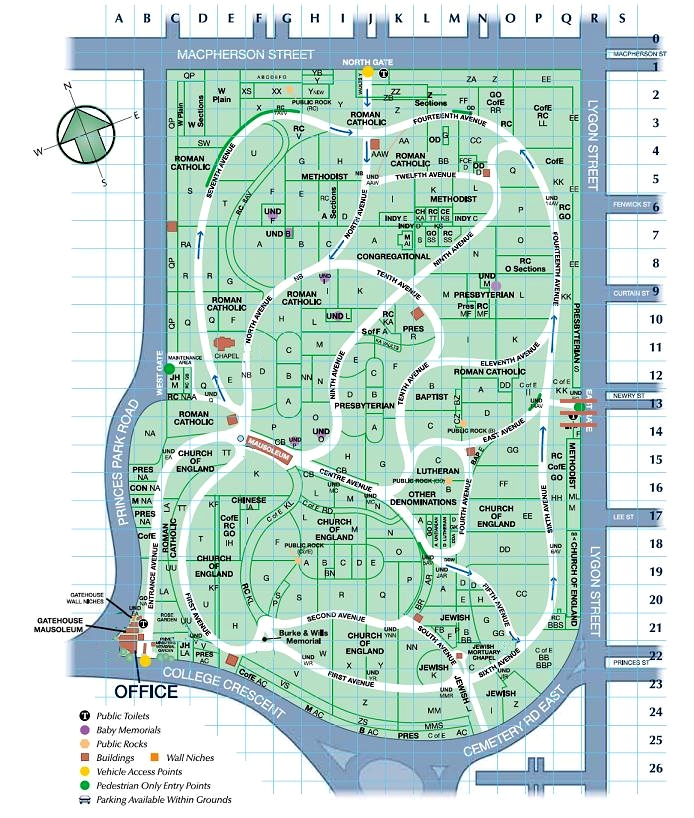 there are thousands of graves, in any design from simple to pompous. some have large statues or sculptures, often showing an angel. furthermore, two mausoleums have been installed. many large trees are located between the burial places. in early times, graves were framed by iron work or clay tiles. the once common beautiful flowers at graves are unfortunately nowadays mostly plastic ones. however, well-made ceramic flower pieces are quite frequent. for visitors to the cemetery several pavilions, with benches inside, were erected. finally, given the size of this cemetery, for some people it's just a peaceful walking area.