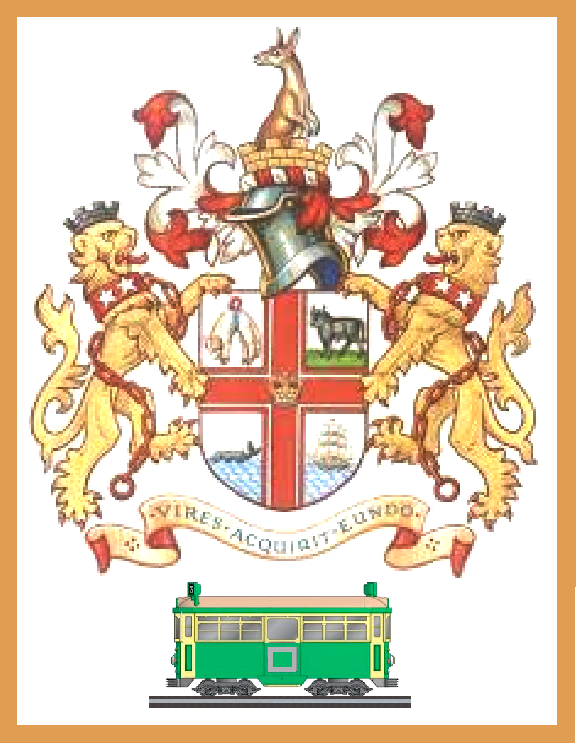 MELBOURNE INTRODUCTION
within australia, melbourne is a "magnificent matter". why? here are some perspectives.
/// melbourne is the capital city of the state victoria.
/// the image above shows its coat of arms. and a tram symbol is added - more on that later.
/// melbourne was founded in 1835.

/// during the victorian gold rush, from 1850 on, melbourne experienced a serious boom period.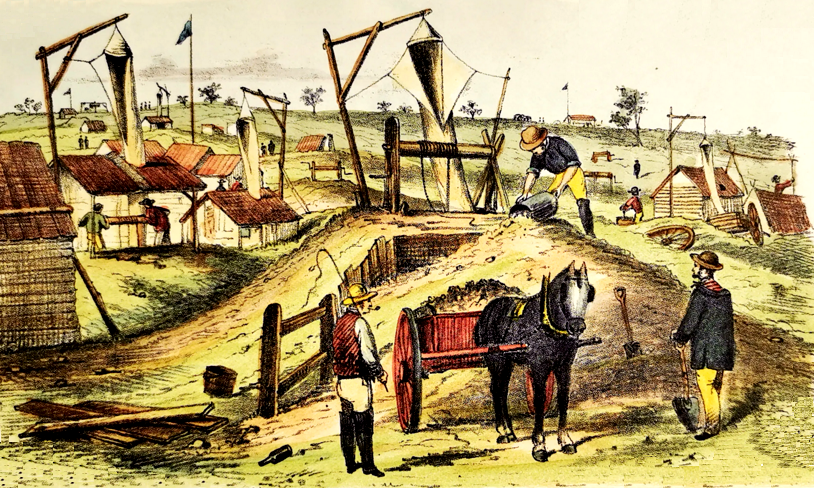 a few decades later, it had become one of the world's largest and wealthiest metropolises.
/// after the federation of australia in 1901, it served as the interim seat of government of the new nation, until 1927 when canberra was established.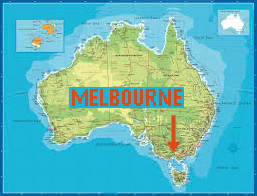 /// while wealthy, a wild building flash got alive. mighty townhalls became a symbolic deed.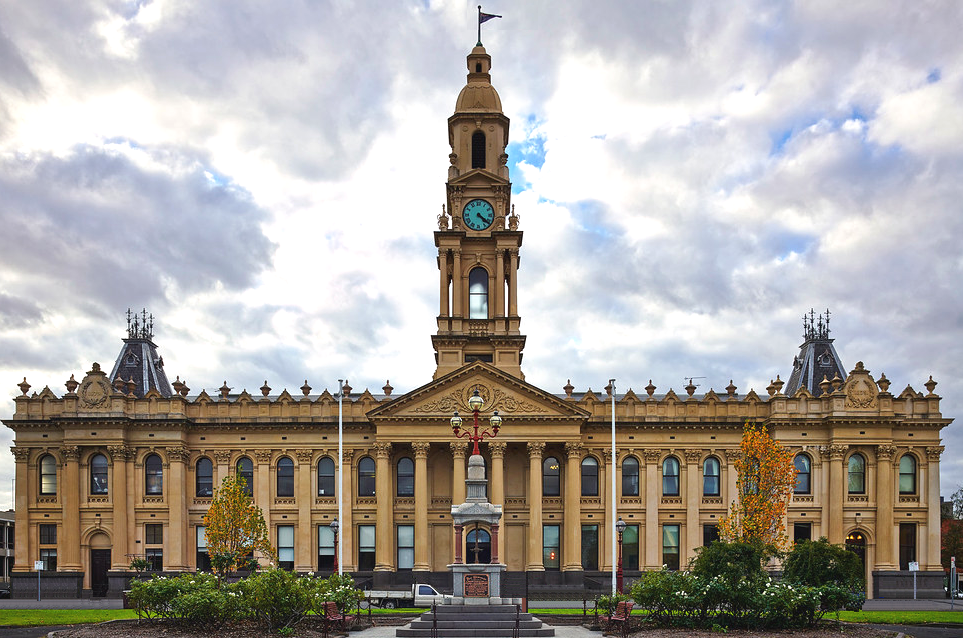 /// melbourne's tram system finally became the largest in the world. tram "w" is a symbol of it.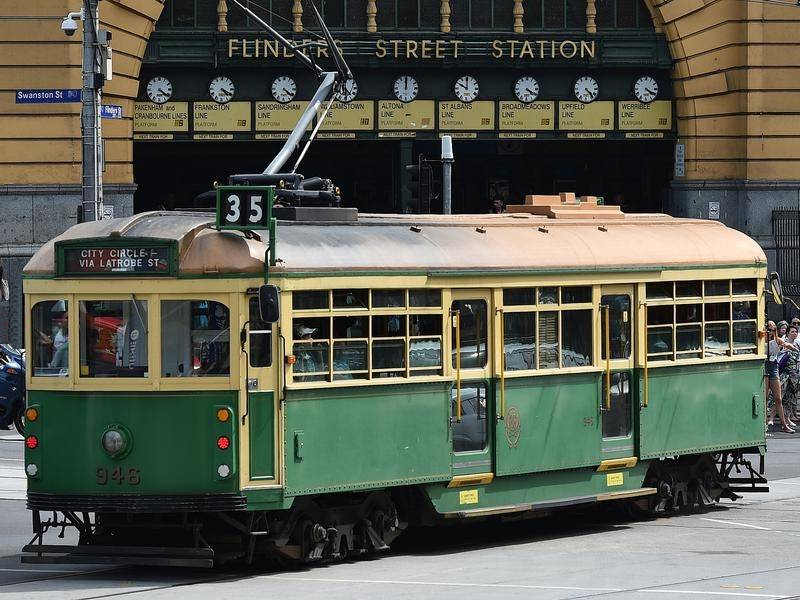 /// melbourne is definitively australia's sport center. this icludes the international tennis event, the formula-1 car racing, the melbourne horse cup, cricket and australian football.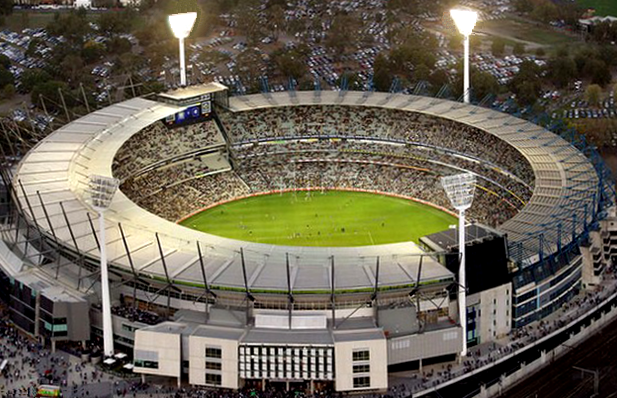 the main stadium can host 105000 people (it's also used for concerts, the rolling stones needed it twice.....)
/// melbourne also claims to be australia's cultural center - for reasons, such as the huge international comedy festival, the international art festival, and even the melbourne fringe festival.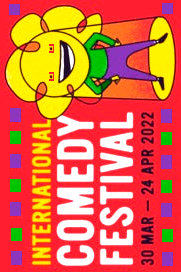 /// there are very many public libraries, in the center and in all suburbs. the victoria state library in melbourne, established already in 1854, has become very very large, and is one of the most-visited libraries in the world.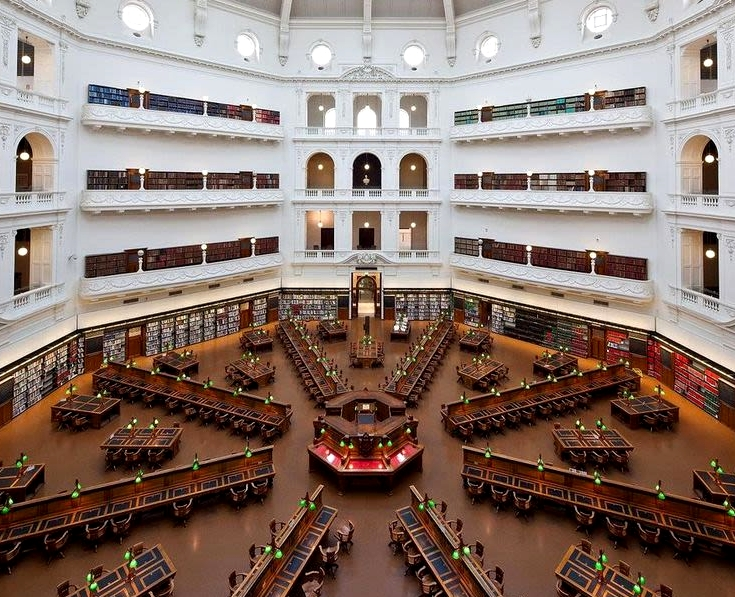 finally, melbourne is serious with public parks. they are all protected and carefully managed by the pertinent council.


in terms of population, at first sydney, australia's first & oldest city, was far larger than melbourne - yet this got much larger during the 'gold boom'. then sydney fronted melbourne again, not much though. recently their size got equal.

the long-term prediction is that melbourne will become again australia's largest city, because of its wider range of strength.

this text was kind of a preview. altogether 9 essays are available about melbourne's manifold features, especially its architecture.

and even the large main cemetery, in carlton, is presented with quite a few 'earnest' pictures!
technological remark: some of the 9 essays were created before my "pgtc" websites got regulated regarding their width. these may not be well readable on old-style computer screens.