ARARAT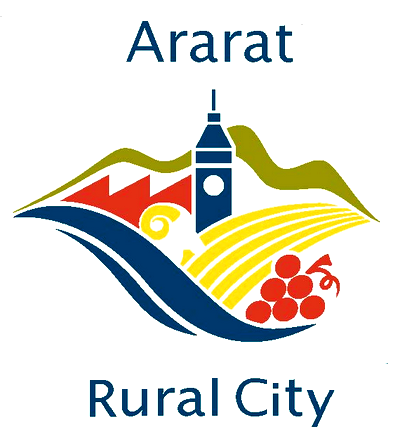 > features of ararat <
the small city ararat is located in the south-western area of victoria, about 200 km west of melbourne - see map below. its population is about 8000.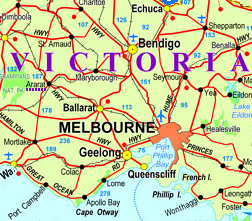 going by train is easy, as v-line offers several comfortable trains every day, travel time is about 2 hours and 30 min's. this i did.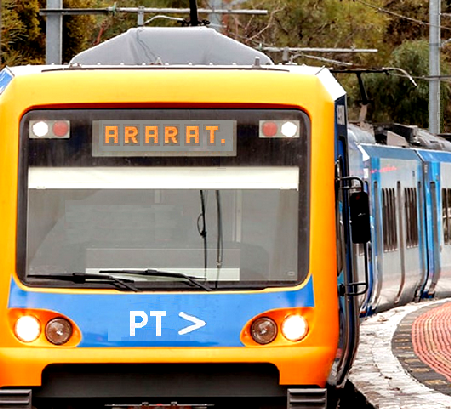 when arriving in ararat, one sees streets full of shops, and some churches as well. the mountain in the background is named mount ararat, and this steered to name the ararat village the same.
it was formally founded in 1857 by a group of about 600 chinese miners who had aimed for clunes when they found gold in the ararat region.
ararat is the only city in australia founded by chinese people.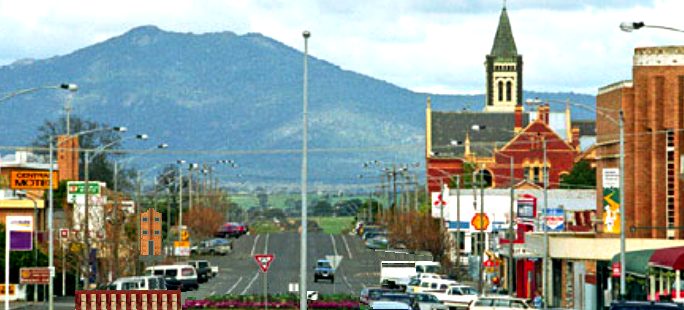 ararat has quite a few pretentious buildings. its town hall, with a central tower and a big clock, is the 'number one'.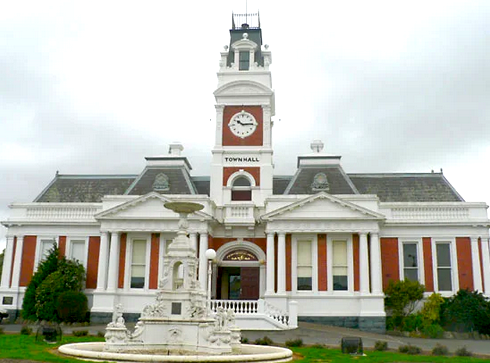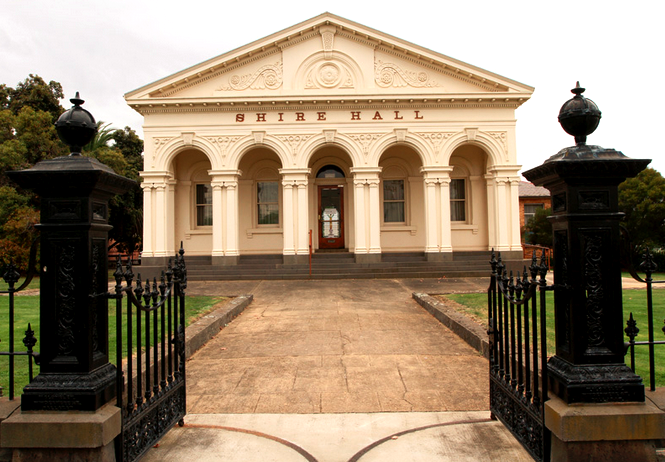 success in gold digging was a brief period, 1854 to 1863. at that time there were no cars - wagons pulled by horses were the only transport means, as this old photograph shows.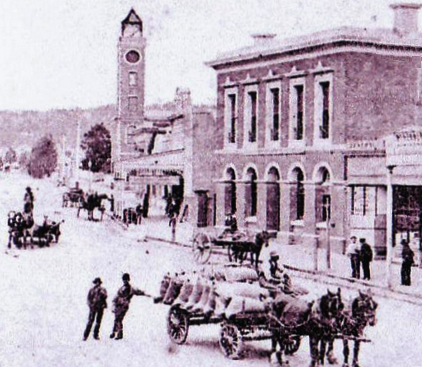 after the end of the 'gold time' all the machinery was just left out there, as kind of technology ruins.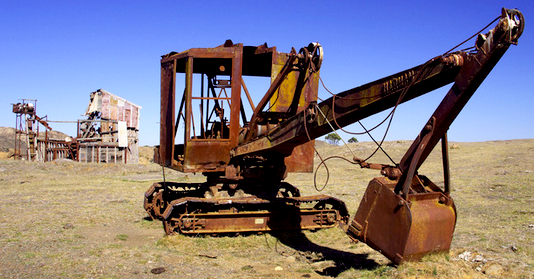 this painting from 1888 shows a typical gold-mining area, with many tents and only few wooden houses.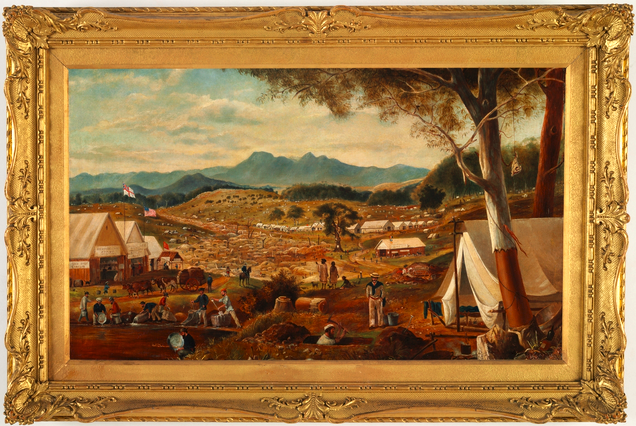 in its prime time, the population of ararat was about 20000. typical buildings of that time were banks and a mechanical institute - yet nowadays just residences.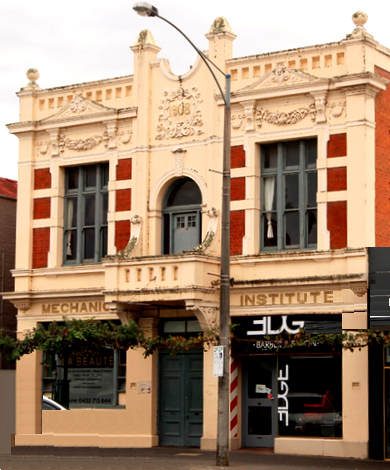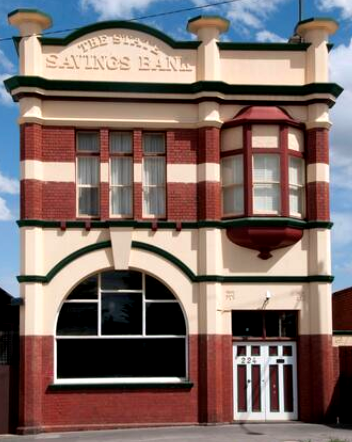 the chinese people in ararat created a large center, named "gum san center", which is focussed on the history of the chinese settlers in the area.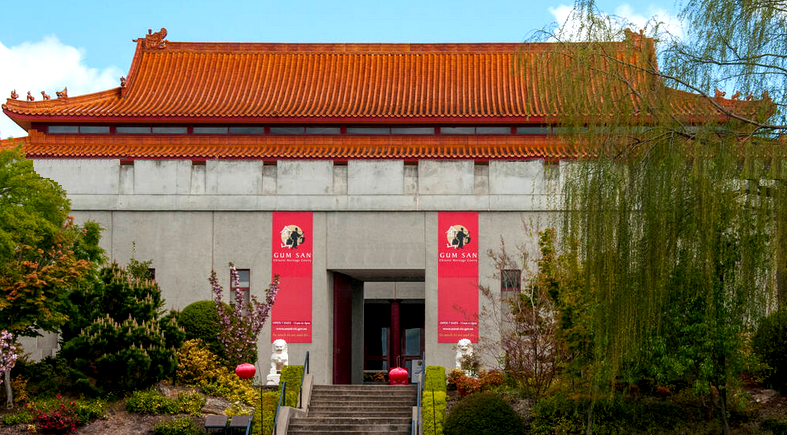 private homes in ararat vary widely - from very simple to almost pompous residences.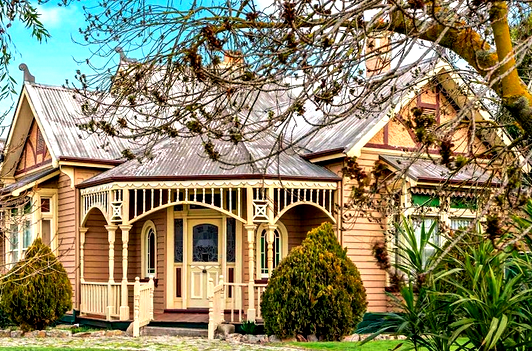 here is my accommodation, modest, traditional, nice bar, and open fires - - no espresso coffee though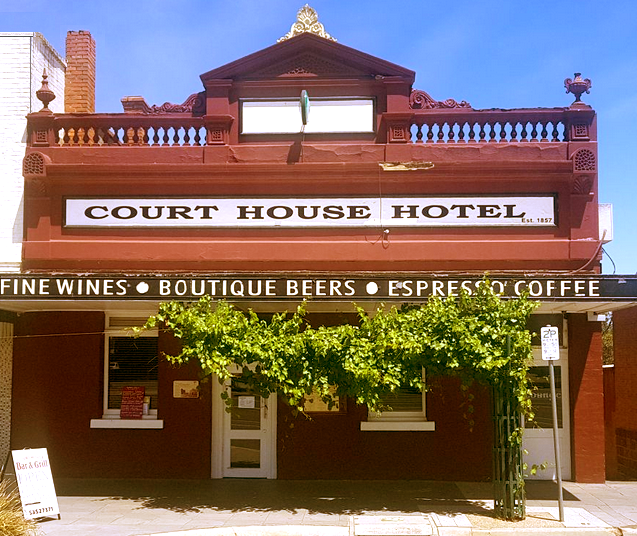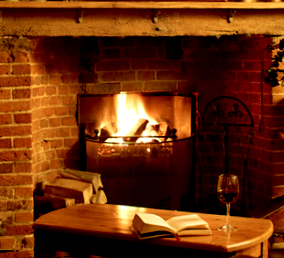 ararat has a very impressive museum, presenting about everything of 170 years history, even old dusty dresses.......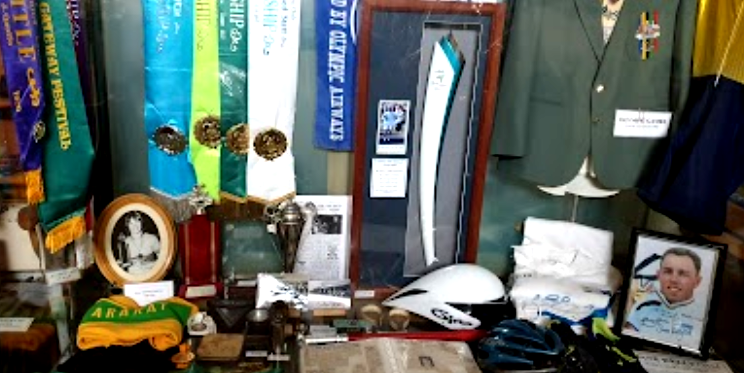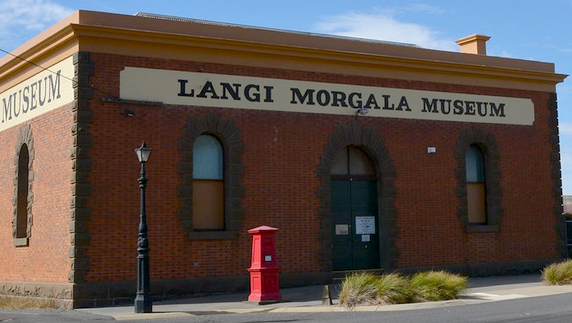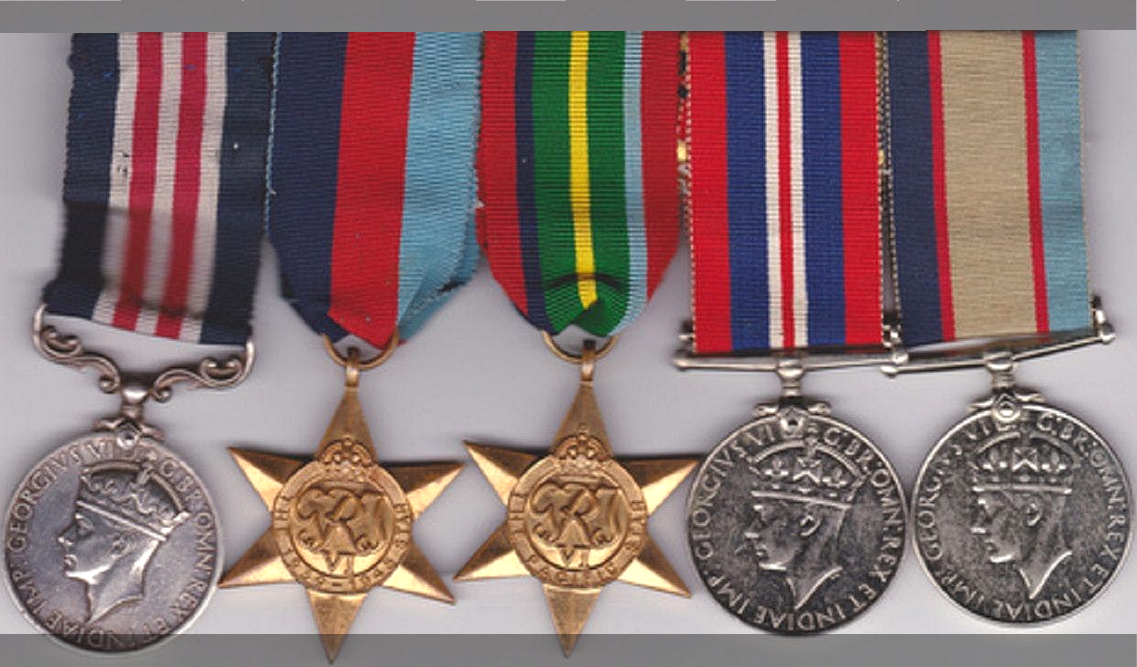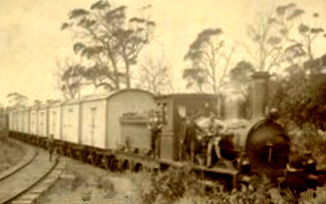 and this includes lots of historic photographs. the train shown above was supposedly the first one delivering goods to ararat. ararat's railway station was opened in 1875.
being triggered by the above photo, a set of pictures about ararat's railway life has been added to this report, presented below.
and by the way, since 1995 there is a - very little - railway museum beside ararat's railway station.
*********************************
> the ararat railway station <
opened in 1875, for both passengers and freight.
this picture shows it in 1880.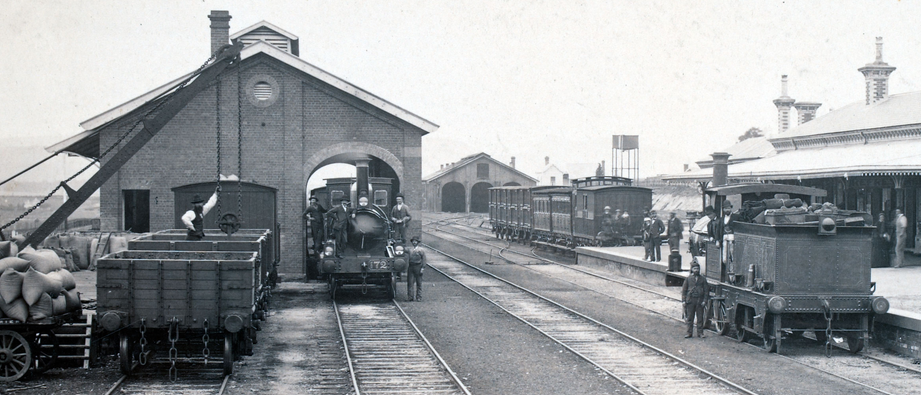 1905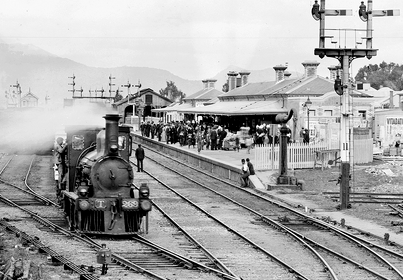 1981

> trains arriving in ararat <
1921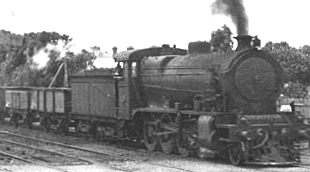 1928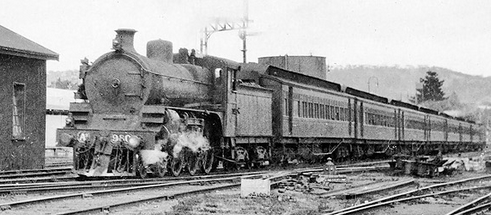 1947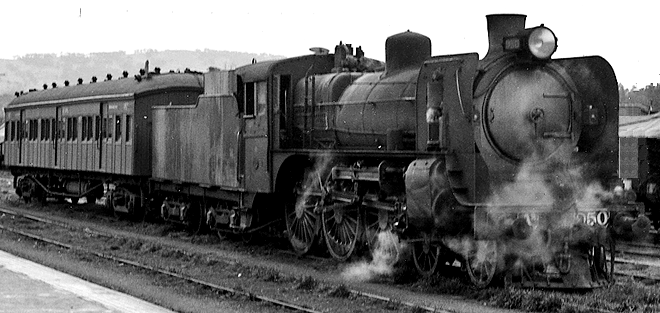 1971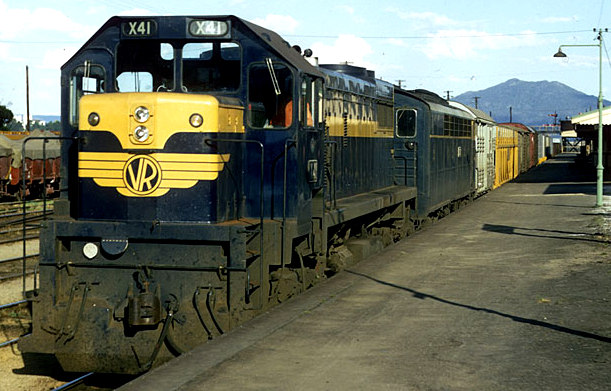 1978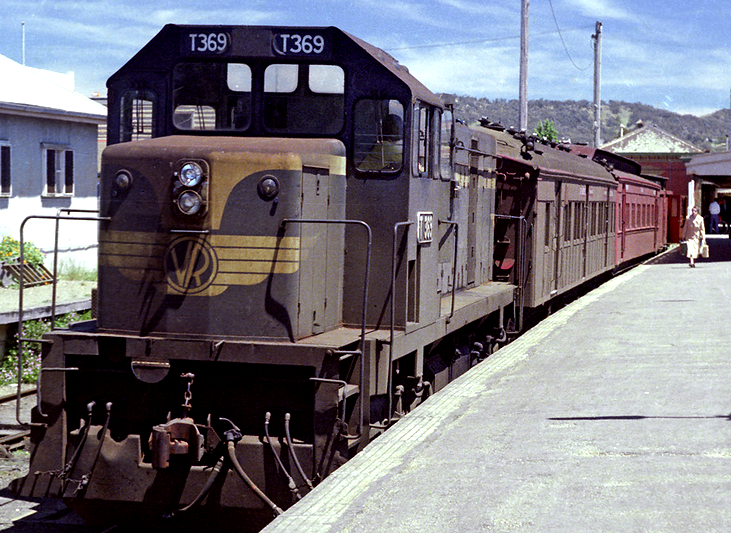 1984

2010
and here is current main train of v-line for most city connections in victoria, it is driven by strong diesel engines.
indeed, this is the one which brought me to ararat!