bernd rohrmann
little essay about ballarat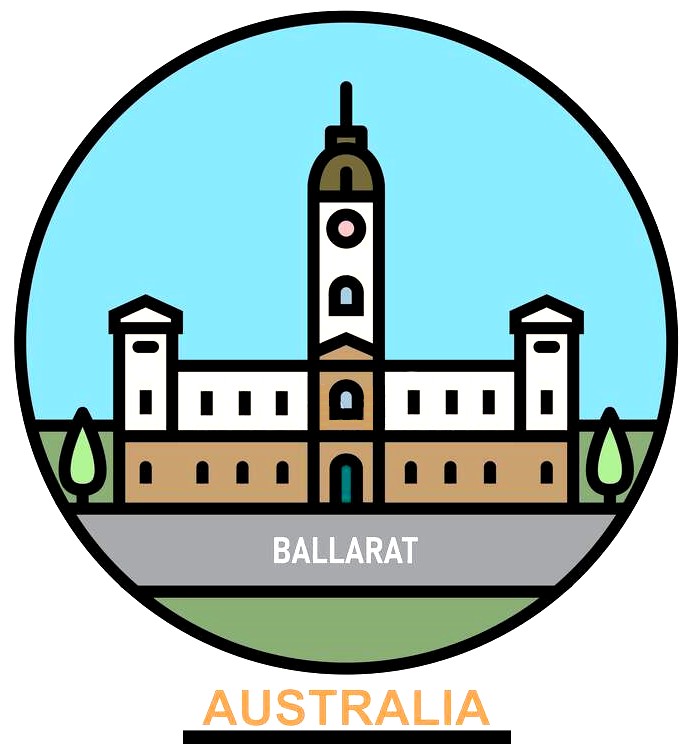 march 2023













the location of ballarat
the city "ballarat" is located in australia's state victoria, see the map below, marked there.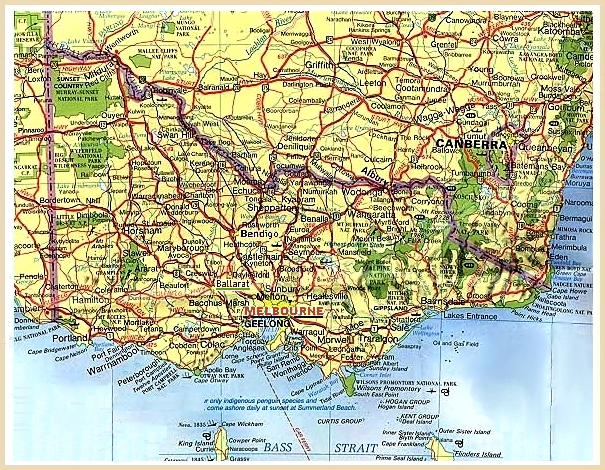 it's around 110 kilometres north-west of the capital melbourne, and it has now 115000 residents.
ballarat in early times
in that area originally aborigines lived. from 1837 onwards white settlers arrived and established large sheep stations.
the gold boom in ballarat
in 1851 in ballarat and surroundings gold was detected. the resulting "gold boom" was one of the biggest in victoria and lasted about 50 years. it's even shown on a stamp!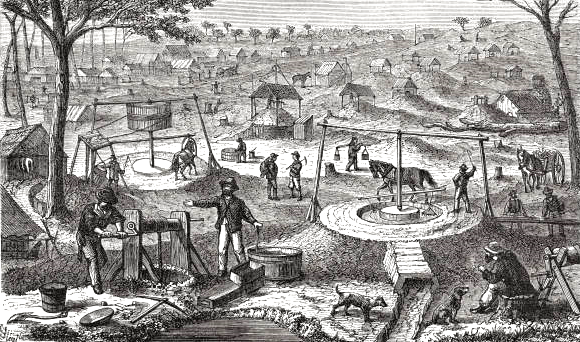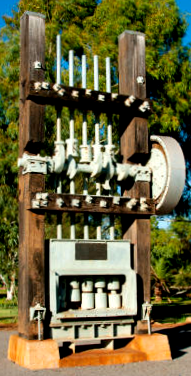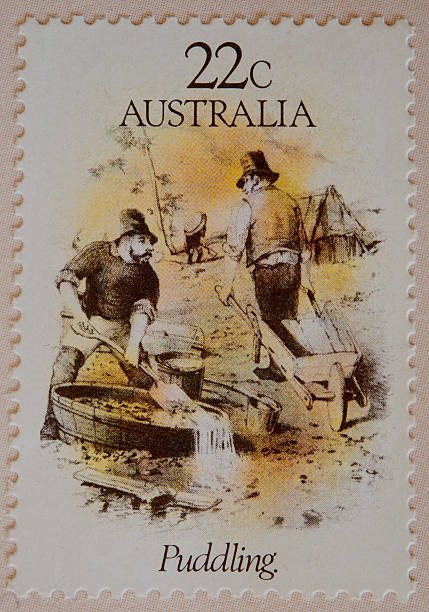 at that time ballarat got linked to melbourne by good roads and already in 1862 by a provisional railway line. a direct connection to melbourne was completed in 1889.
most of ballarat's grand buildings go back to that time, when it was called "gold city".
visiting ballarat
ballarat is full of places deserving a visit. here are two maps of the central area.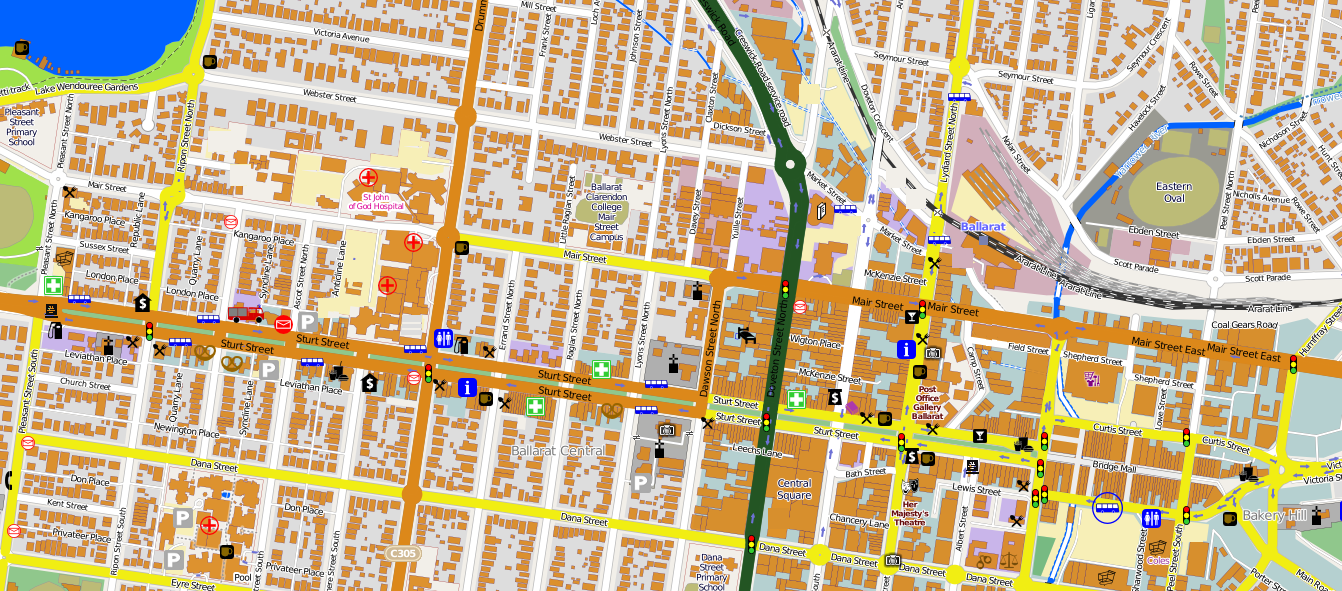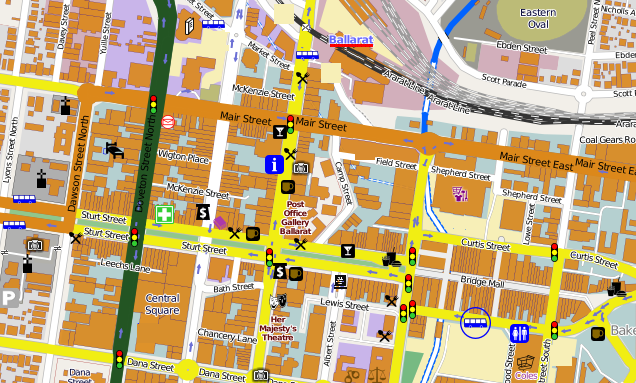 already in 1927 ballarat looked like a big city.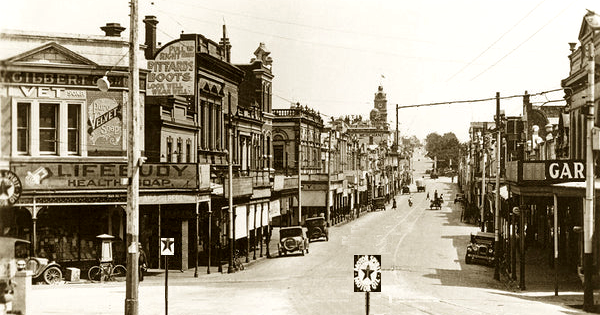 many pompous buildings, errected in ballarat's 'prime time', are all still there in the city's center.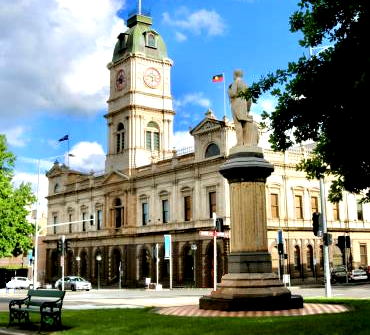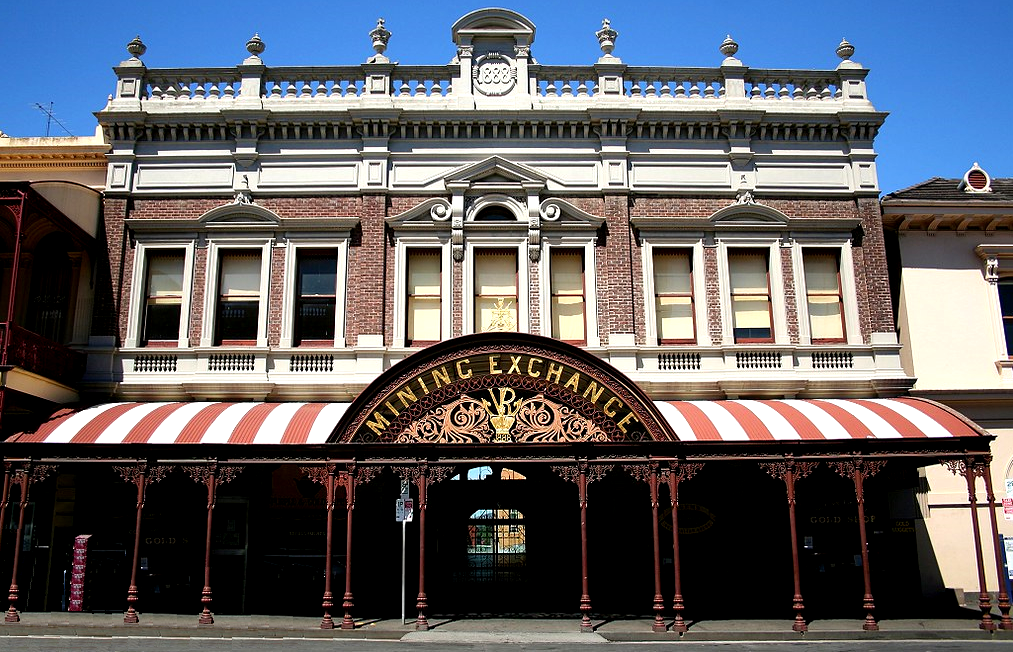 especially big: of course a pub.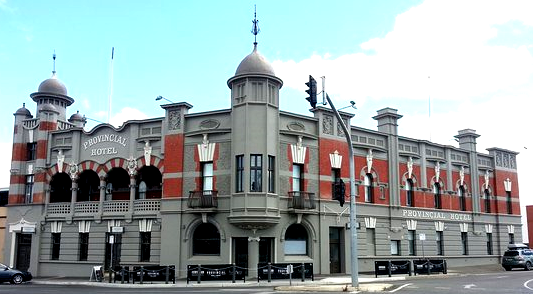 many private residences show wealth as well.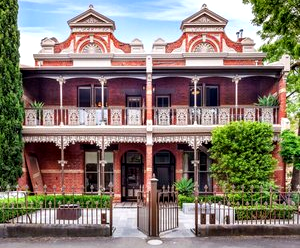 ballarat has a large botannical garden, which includes modern architecture.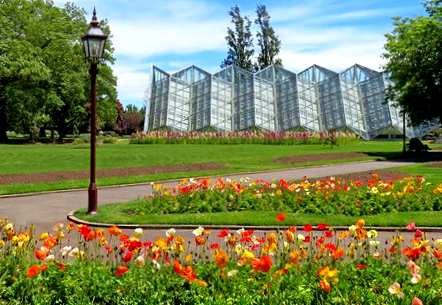 art in ballarat
ballarat hat a large art museums, well-equipped with both history and modern creations, established when ballarat was wealthy.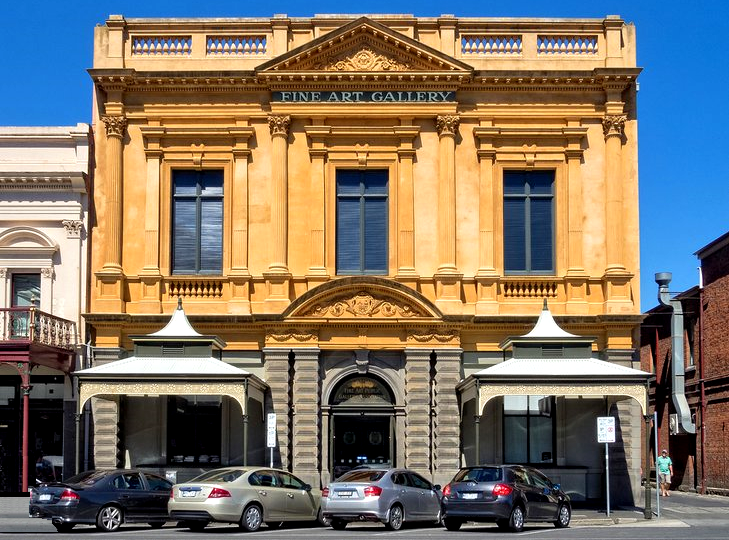 ballarat's wildlife park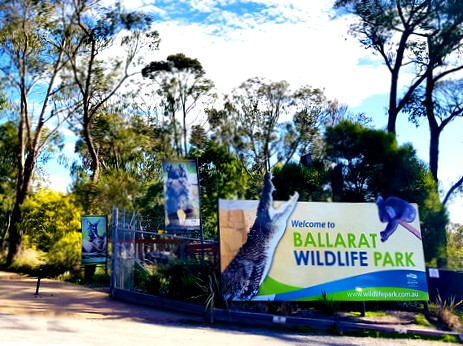 here they are: koalas, an emus, and lots of kangoroos.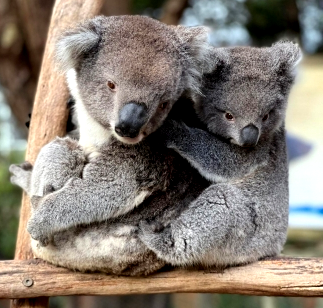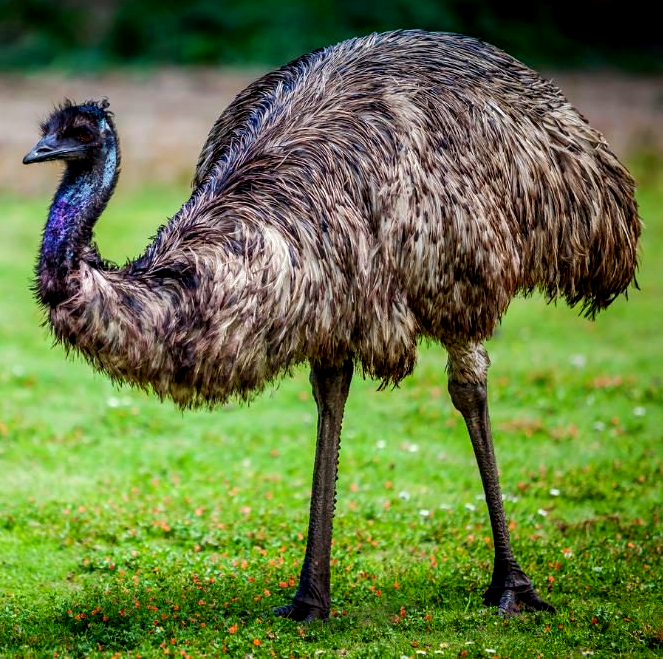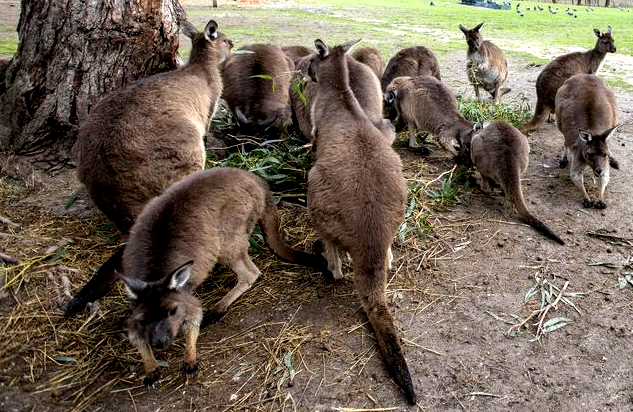 gold digging industry
that, beginning in ballarat in 1851, florished for decades and clearly shaped this city.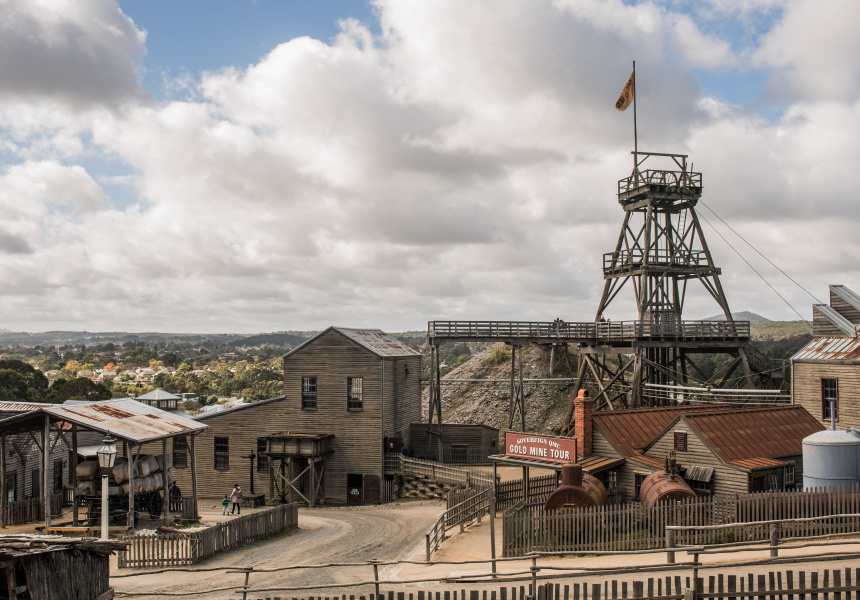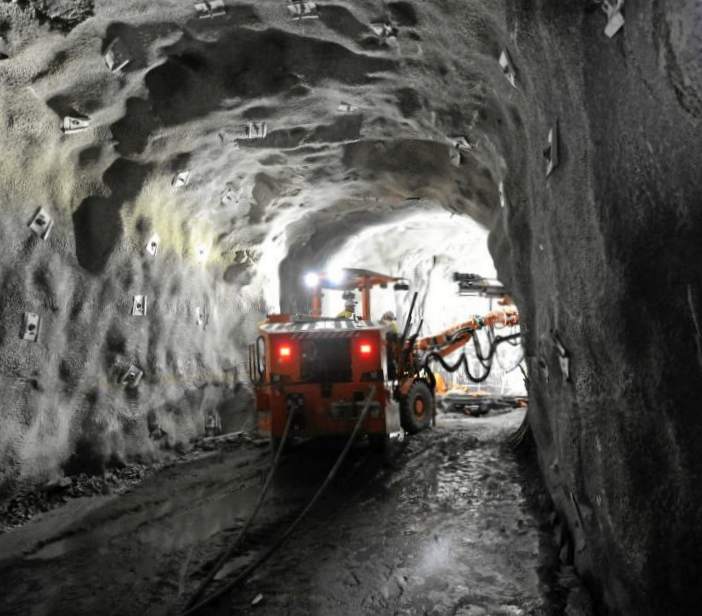 as far as i know, almost all gold-mining companies have closed down, but one is still operating.
sovereign hill
ballarat has installed a very large open-air museum, named "sovereign hill".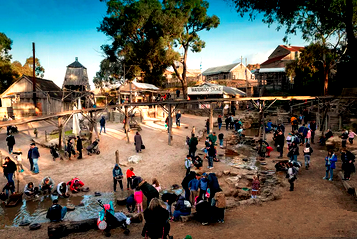 some kind of gold-washing is shown there.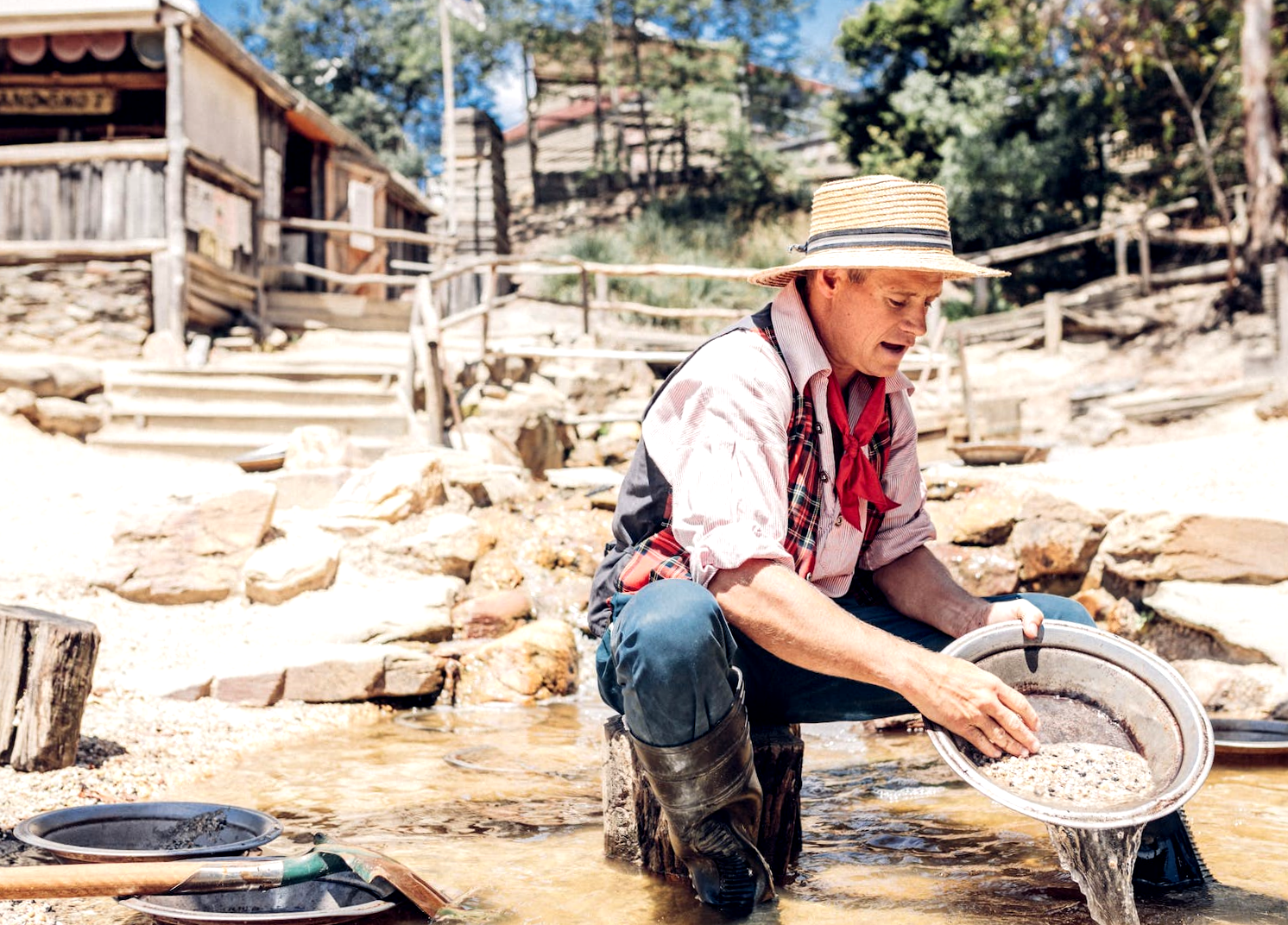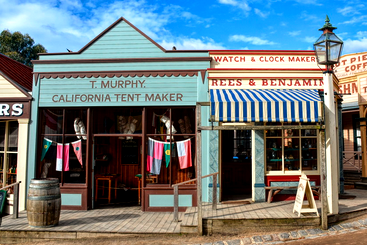 many historic shops of earl ballarat have been re-built there. and lots of offers are there and can be bought.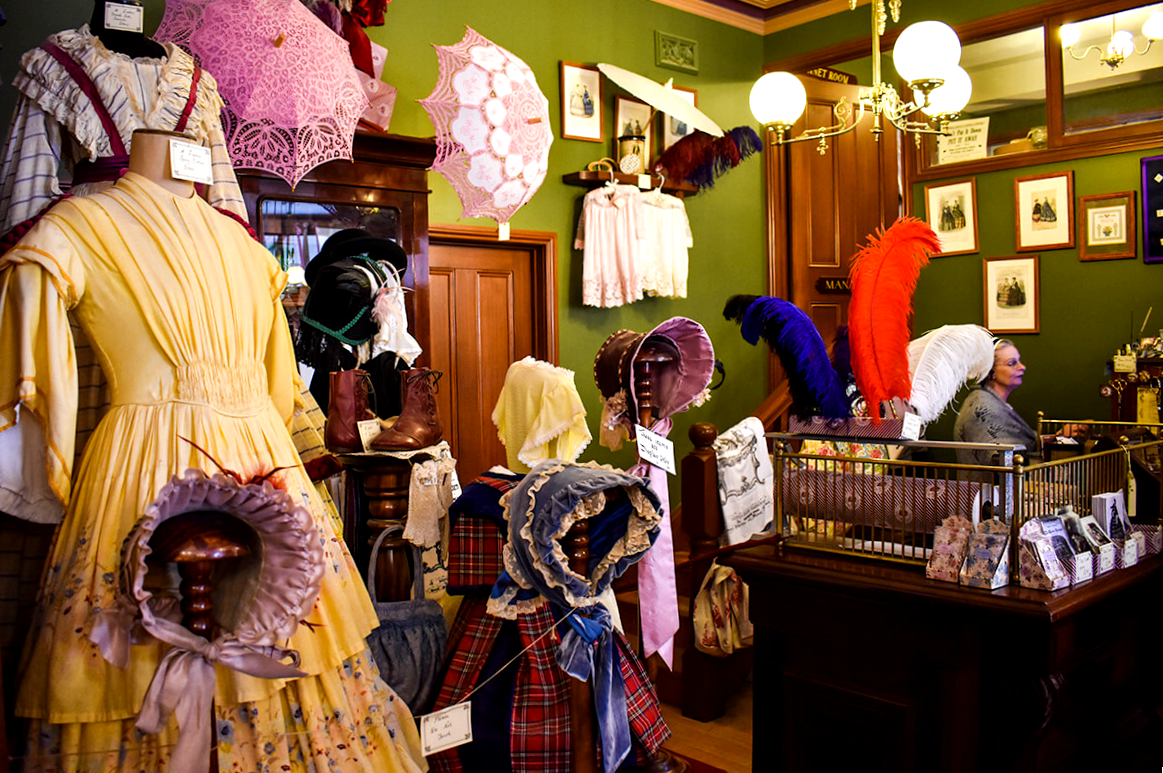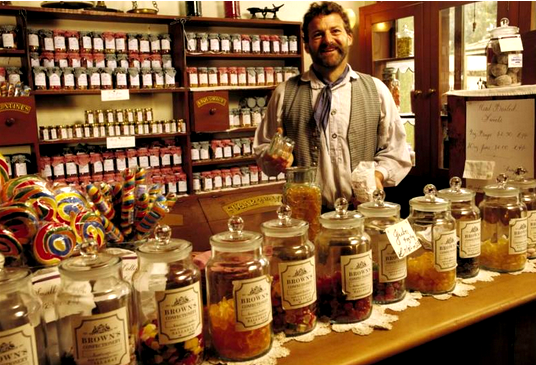 even an early fire brigade building is set up there. the many chinese people had their own area.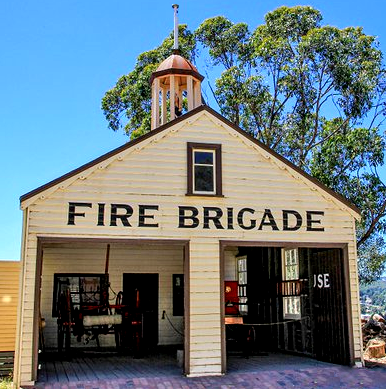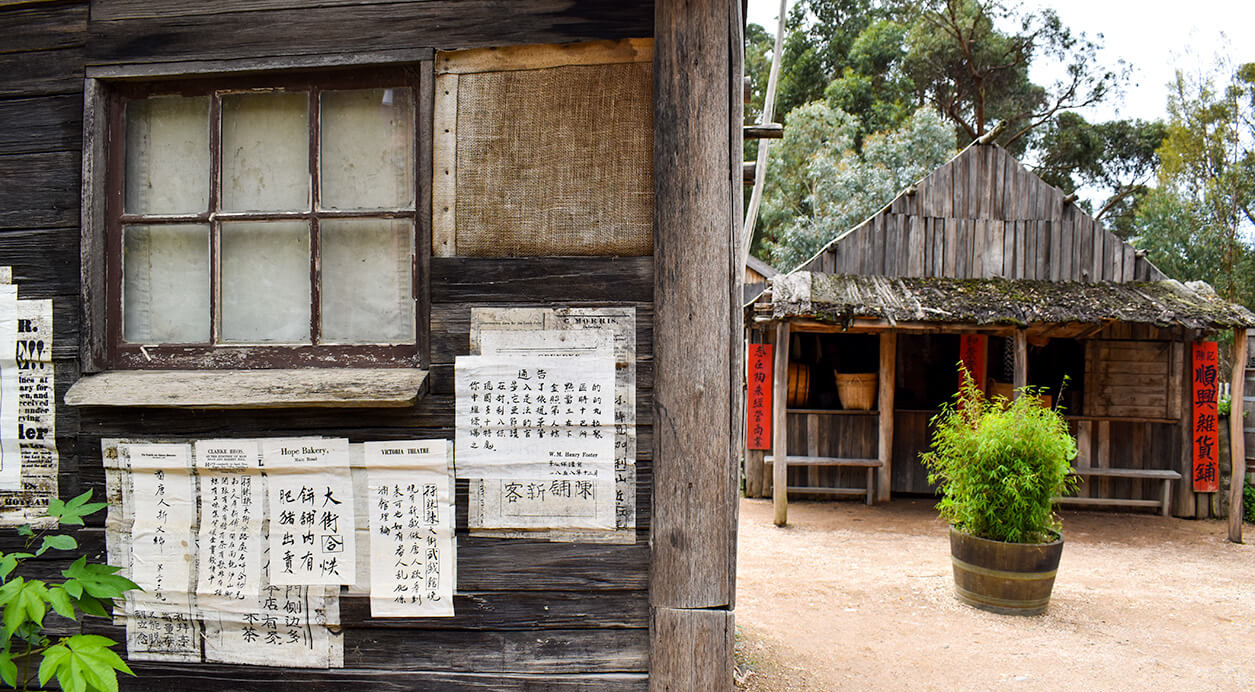 the most enjoyable way to see sovereign hill may be a tour with a horse-drawn coach.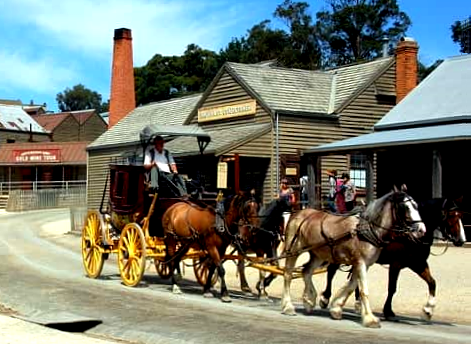 nowadays ballarat is mainly an industrial place - yet full of 'classical' architecture.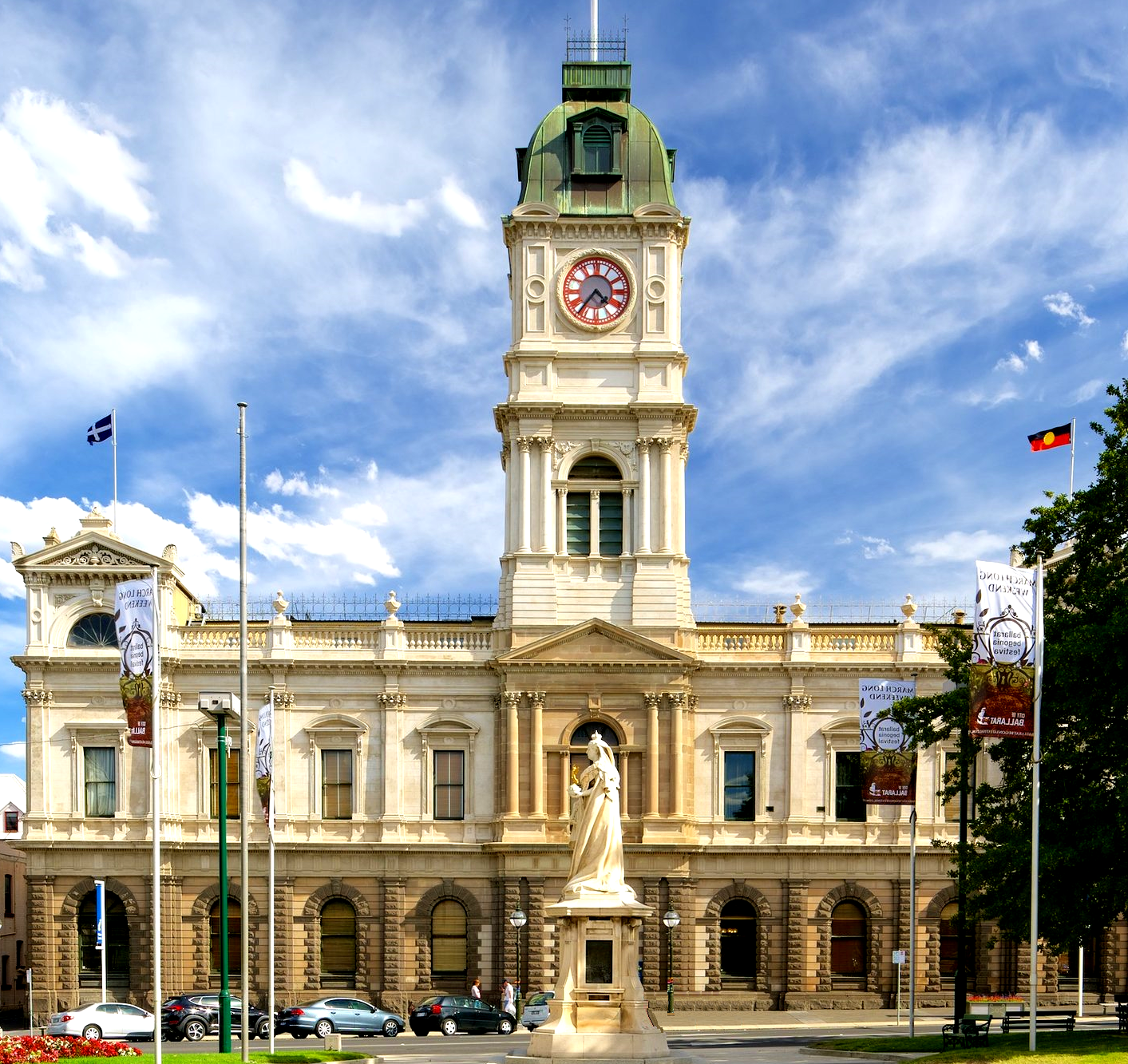 visiting ballarat is enjoyable in any case, mostly because of its "sovereign hill" facility, which is unique in presenting historic features.