PAINTED CHURCHES
from 1480 to 1580 about a dozen orthodox churches were built. 8 of them contain absolutely stunning paintings, both inside and outside. these are nowadays a world heritage site.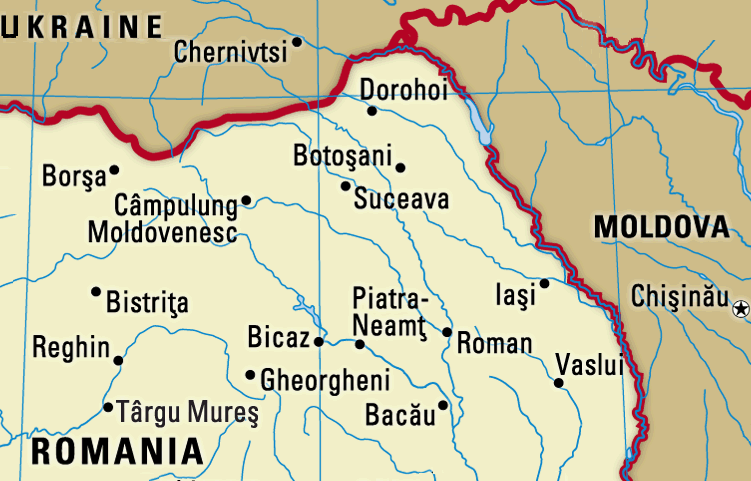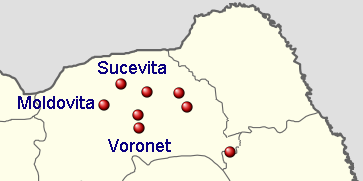 during the 1971 voyage, three of them were visited, and intensily photographed. below are selected images.
MOLDOVITA MONASTERY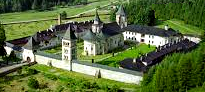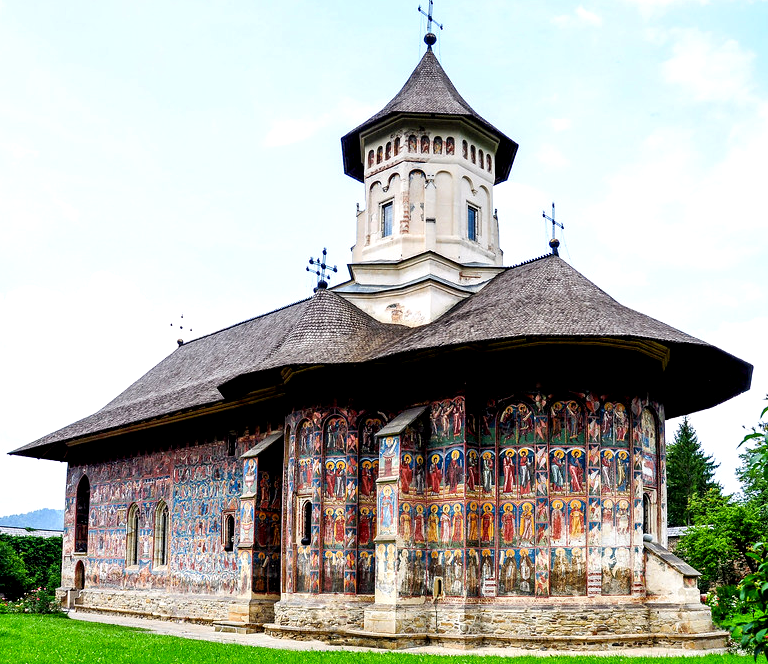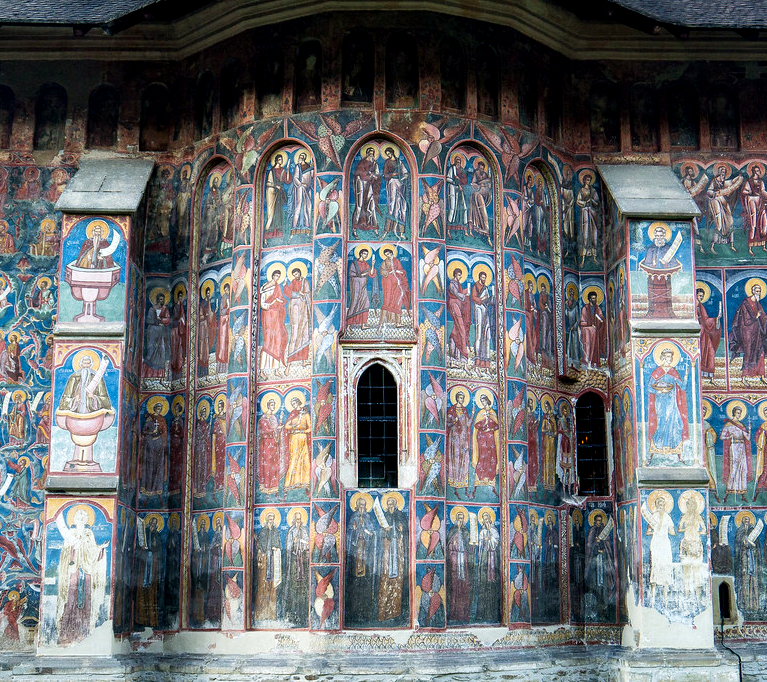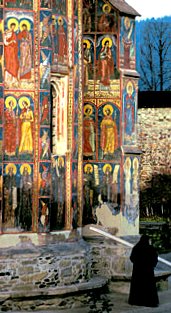 SUCEVITA MONASTERY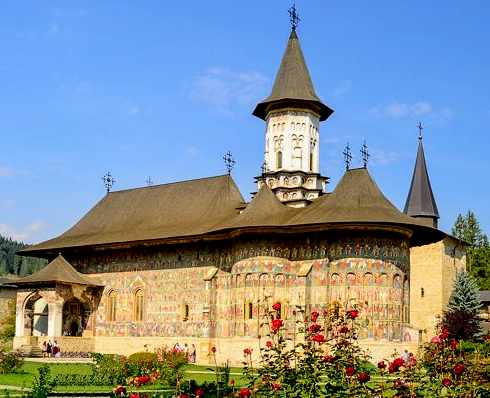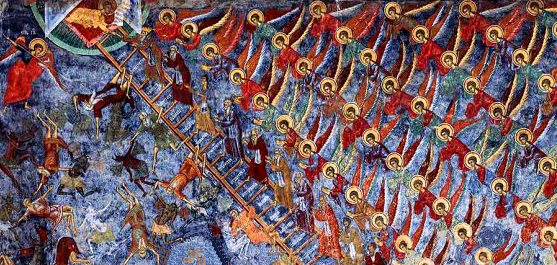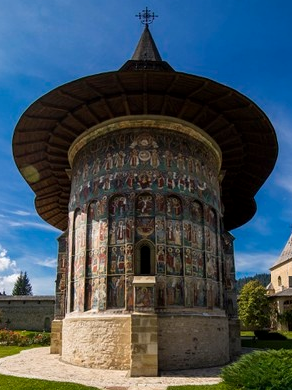 VORONET MONASTERY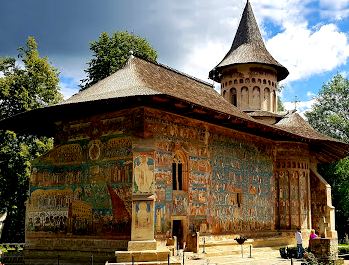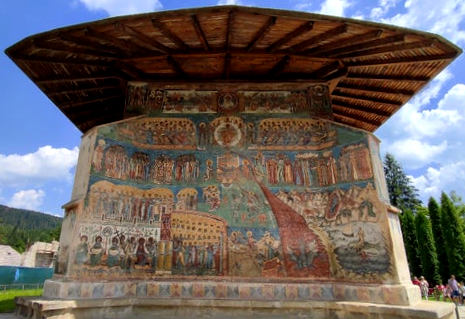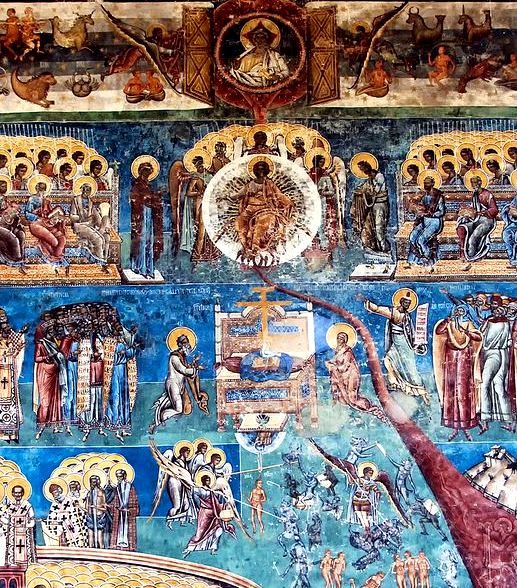 this is the most famous, and certainly the most impressive, of the 8 exceptional churches. in 1547 a huge fresco was painted on the western wall, the theme is the "last judgement".
it presents "the last day" and its tragic or happy ending, containing the river of fire (coloured red), satan greeting the sinners, yet also lots of cheerful christians.
to sum up: obviously there are lots & lots & lots of reasons to visit romania!