ST PETER BASILICA
this is the largest church in the world. the measures are: 220 m long, 150 m wide, dome 137 m high, and nave height 45 m. the interior of it is of vast dimensions when compared with other churches. it was built from 1506 to 1626, designed by bernini, bramante, maderno and michelangelo. given the time of its creation, it is rated as the most renowned renaissance architecture.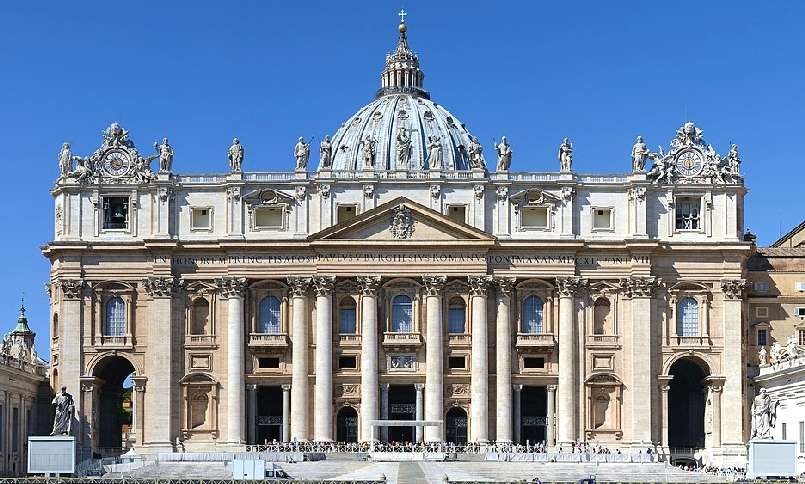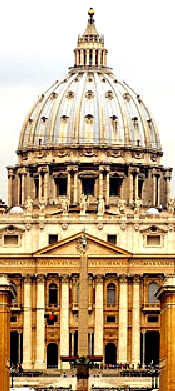 a brief history note: it is recorded that one of jesus' twelve disciples, simon, known as saint peter (in latin: st petrus), took a leadership position and was of great importance in the founding of the christian church. catholic tradition holds that peter, after a ministry of thirty-four years, traveled to rome and met his martyrdom there, along with paul, in 64 a.d., during the reign of nero, who was the roman emperor at that time. he was crucified, executed, and then nearby buried. around 300 years later, the "old st. peter's basilica" was built right there.
the entire interior of st. peter's is lavishly decorated with marble, reliefs, architectural sculpture and gilding, and the basilica contains a very large number of tombs, which are allocated to important people in the church's history. yet the dominating impression when standing in this immense nave seems to be for many visitors its vastness.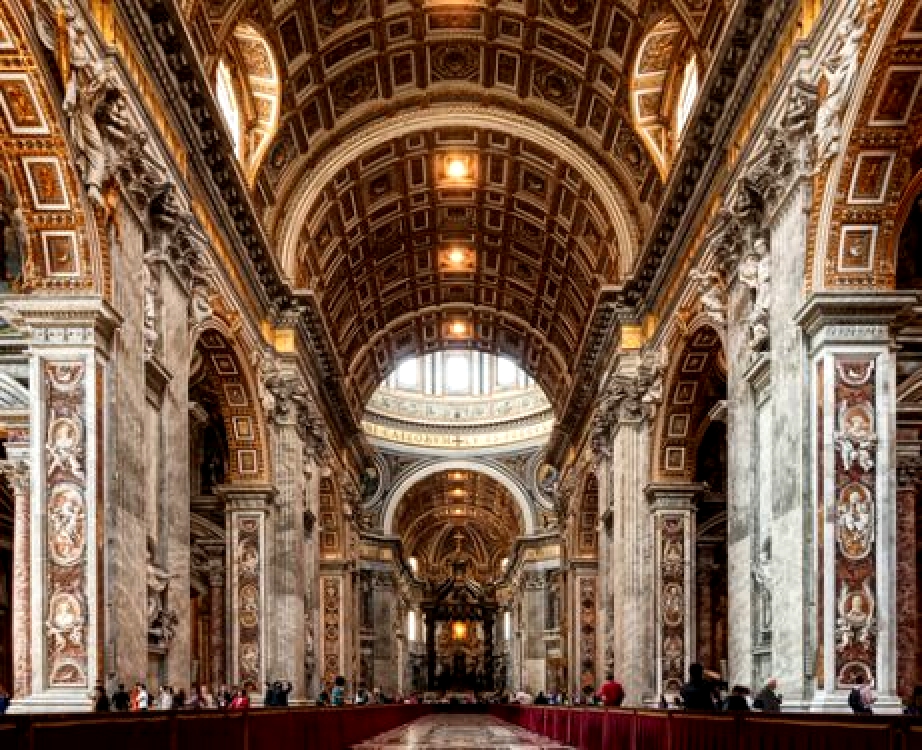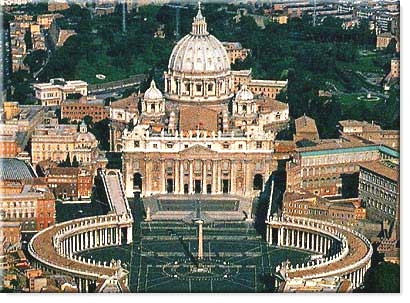 the st peter basilica is the by far most visited church in the world. it can host more than 10000 people, and further 70000 can stand on the adjoining st. peter's square.