SLOVAKIA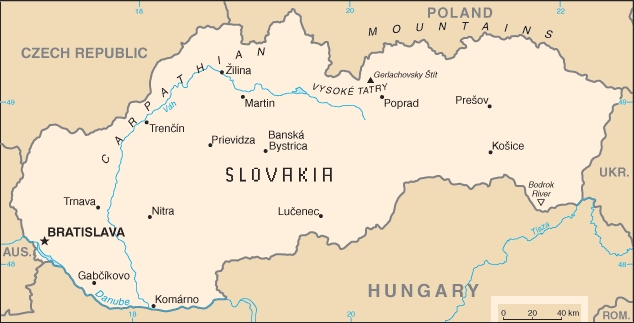 the country of slovakia is located in central europe, east of czechia and austria, south of poland and north of hungary.
history (very brief): from the 8th century onwards, the principality moravia was estabished. ftom 1000 to 1918 the area of slovakia belonged to the kingdom of hungary. from then until 1993 czechia and slovakia formed a joint republic, then slovakia became independent.
slovakia's population is 5.5 mio, the capital city is bratislava.
i have visited slovakia 1971 and 1984 (?). at that time all my photography was done to create pictures for voyage albums. of those, none got scanned for digital pic's. below, typical images of the travel targets are presented.