My Ireland {Eire} trip in 1969
Memories — compact report - 03-06-22
[[A]] Map
This detailed map includes the north-eastern part, the British-owned North Ireland ("NI"), to which Derry, Omagh and Newry belong.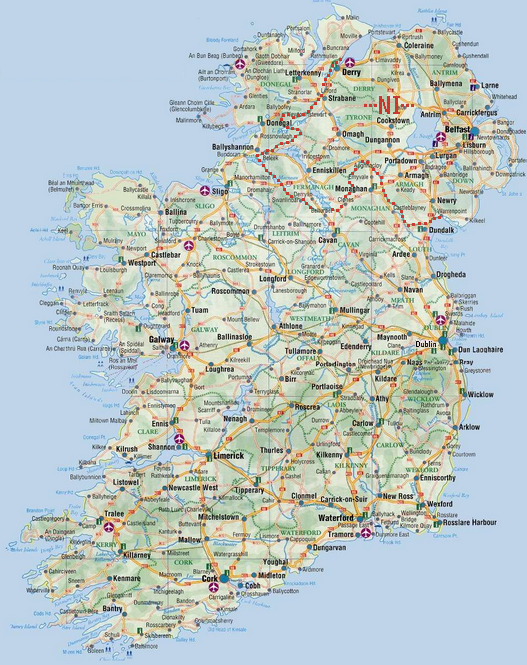 [[B]] Travel mode
Conducted with my car, a Citroen 2CV (!), together with my (then) wife. The car was equipped for sleeping in it at night.
[[C]] Getting there
As far as I remember (my full travel diary is lost): Ferry boat from Scotland to Belfast in Northern Ireland; return: Ferry boat from Irish Rosslare to England.
[[D]] Main tourist targets
In this official map main targets for Ireland visitors are described (inclusive UK's "NI")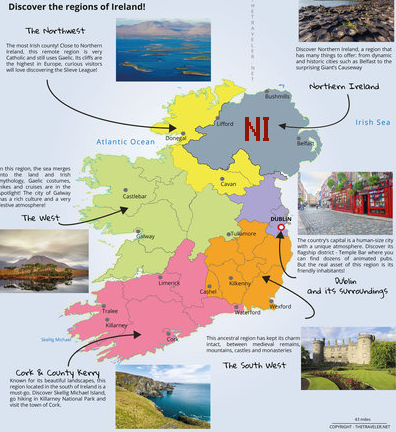 [[E]] Images presented in this report
In 1969, I did photograph, but did not yet create picture reports. The structure of the images below is based on my travel itinerary.
[[F]] Very brief 'mini history' of Ireland~Eire
B.C.
<> 15000 island mostly covered with ice
<> 12000 first human settlements
<> 8000 some communities established
<> 4000 farming, handling animals, wooden buildings, stone monuments
<> 2500 new technologies, e.g. metal, wheels, weaving, gold
<> 1000 Celtic tribes come to Eire
<> 500 language shift toward Celtic
A.D.
<> 100 some cultural and trade links with the Roman Empire
<> 400 Christianity introduced to Ireland
<> 500 local quasi-kingdoms but no king of whole Ireland
<> 800 setting up churches and monasteries
<> 900 raids of Vikings
<> 900 establishment of main coastal towns, incl Dublin
<> 1170 Normans (from France) land in Ireland, then control most of it
<> 1250 increasing influence of England
<> 1542 "King of Ireland", defacto in control of the English Tudors
<> 1650 many wars England/Ireland/Scotland, incl religious ones
<> 1798 part of Union of Great Britain
<> 1845 great famine
<> 1870 modern Irish nationalism
<> 1916 civil war against English rule
<> 1921 partition: Ireland gets partial independence from U.K.
<> 1921 partition: North-Ireland separated, for political and religious reasons
<> 1937 Ireland gets own constitution
<> 1949 Only then Ireland became fully independent, as republic
<> 1955 large-scale emigration, mostly to North America
<> 2000 Ireland is widely accepted as a modern democratic country
[[G]] British Northern Ireland: Belfast
Belfast is its capital city. Its large parliament, erected by the U.K., is a symbol for England's power.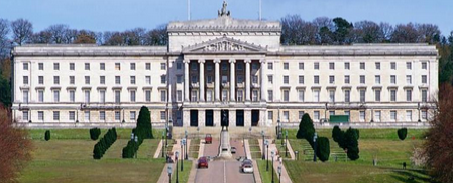 The old parts of Belfast, which was established as a town in 1613, still have a bit of Irish' (non-english) character'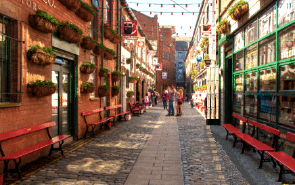 [[H]] Ireland Dublin
This city, on Ireland's east coast, is about 2000 years old, and was officially founded in 988. It is Ireland's largest city and its capital.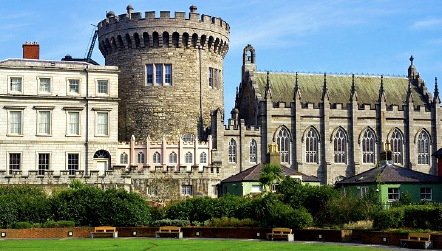 There are lots of "very Irish" areas in this city.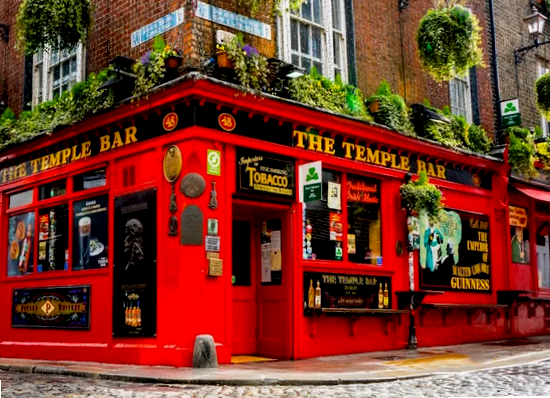 [[I]] Limerick
Historic castle and old bridge over the river: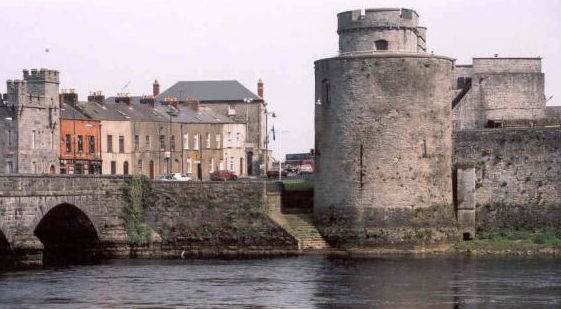 [[J]] Galway
City on Ireland's west coast, with a significant harbour, for commercial as well as private ships.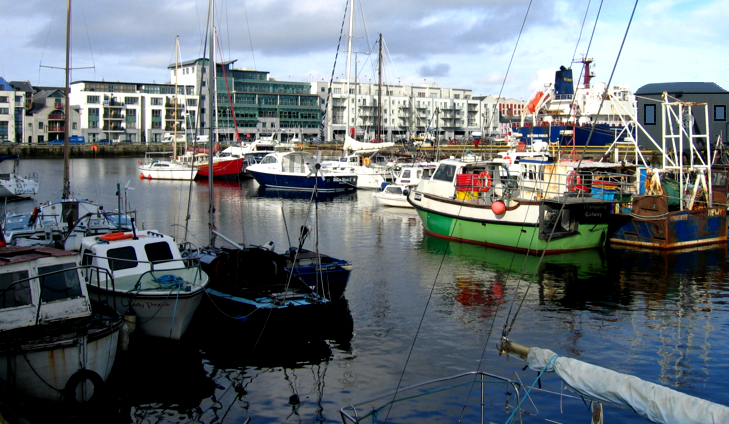 [[K]] Cork
The area of this city, located at the southern end of Ireland, has in a little town nearby, called Cobh, a cathedral (a young one) which has the highest tower in whole Ireland.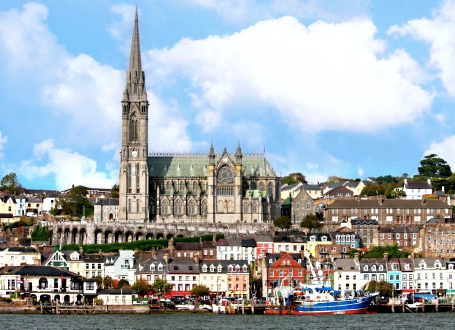 [[L]] Tipperary
A large castle ruin sits on a rock near of Cashel: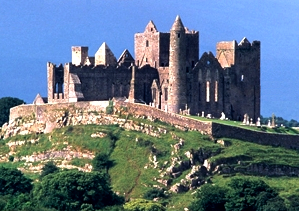 [[M]] Abbey Hore (near Tipperary)
Almost all of the early churches and monasteries if Ireland "did not survive time", meaning, they are partly or fully destroyed, and only ruins are left - like this one.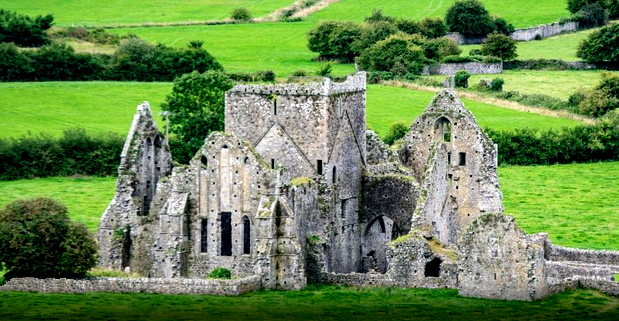 [[N]] Abbey Glendalough
It contains one of the unique Irish towers.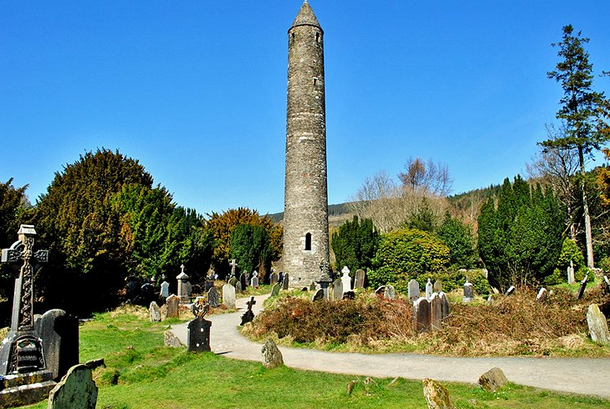 [[O]] Abbey Muckross
Its cemetery, beside the abbey, has survived well.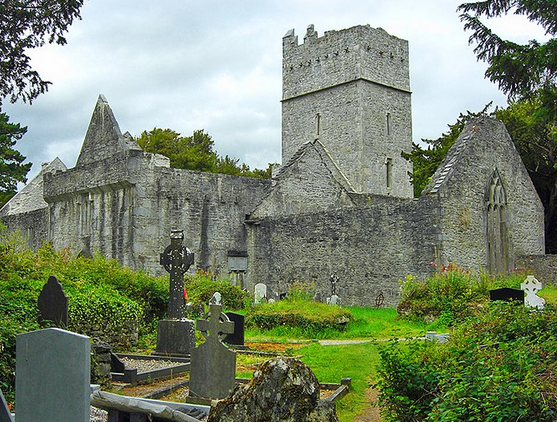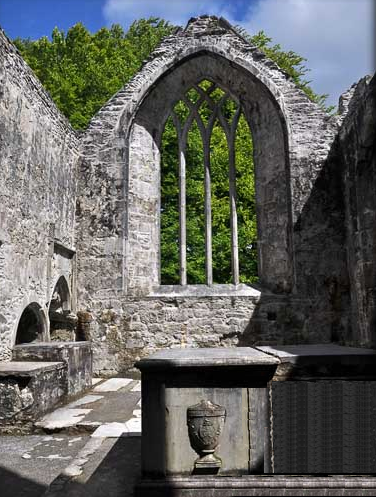 [[P]] Abbey Sligo
Far away, at Ireland's west coast, is a very beautiful abbey ruin - it creates curiosity: How could this little country create so stunning architecture - stunning even now as ruin?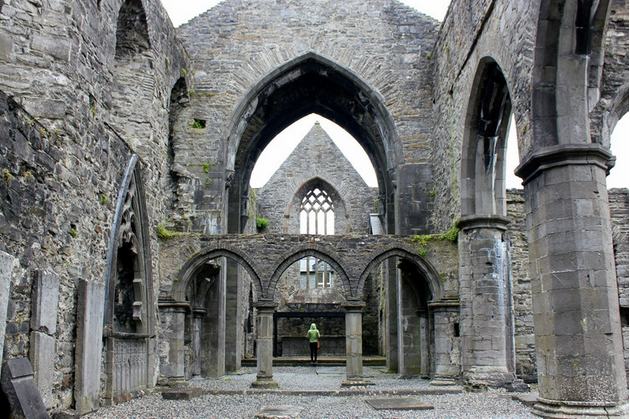 [[Q]] People
Here are some special pic's, all of girls or of ladies, as one sees them in Dublin city or in small towns inside of Ireland... Single ones, or groups.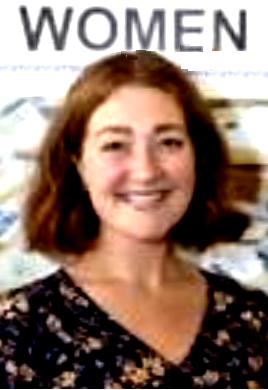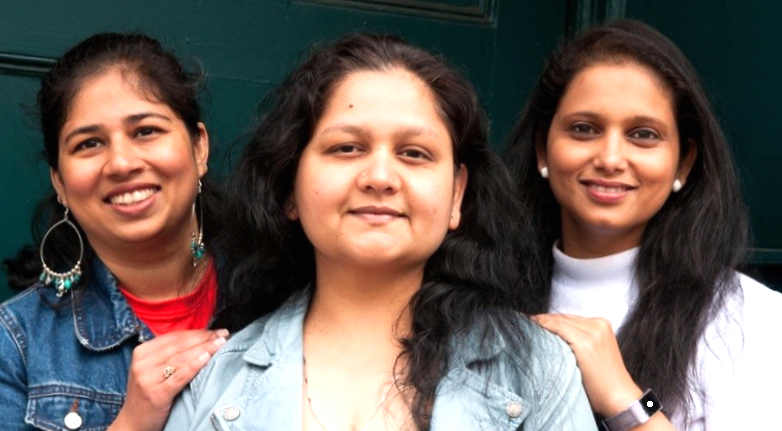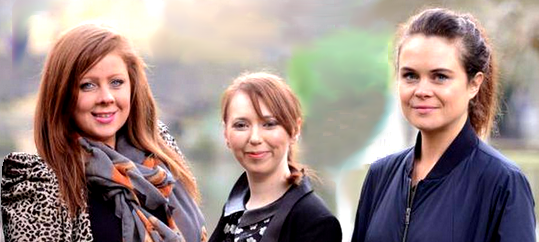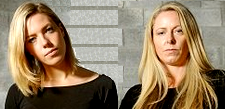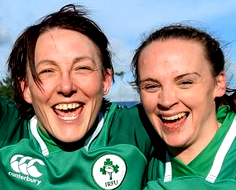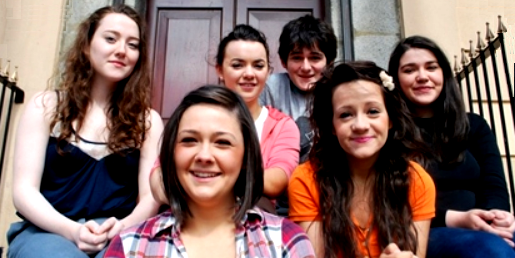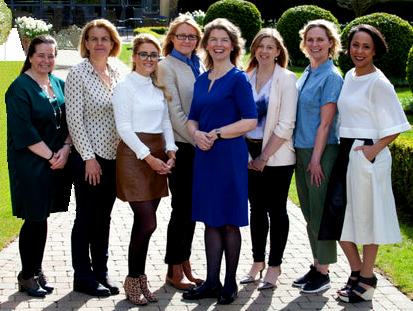 At the end of this section: Two ladies enjoying Irish drinks!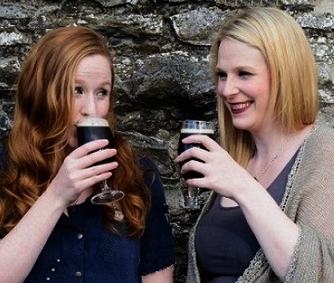 [[R]] Irish music
Ireland has a long-lasting and widespread music culture. This includes unique instruments. The most famous one is the "celtic harp", which is Ireland's essential music instrument since the 6th century, and still crucial for current Irish music.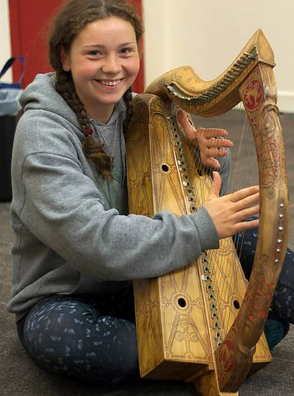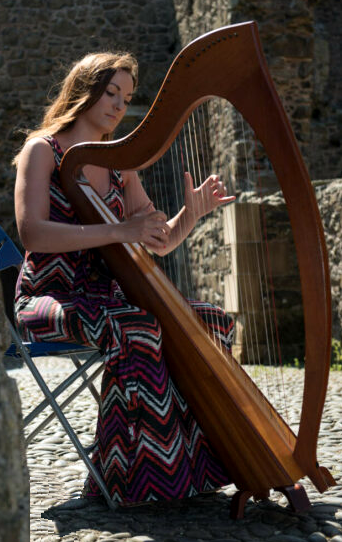 [[S]] Landscapes: Farming area
After all the many mostly dead abbeys, looking at landscapes is pleasing - - they are certainly alive! Like this one, with houses and animals.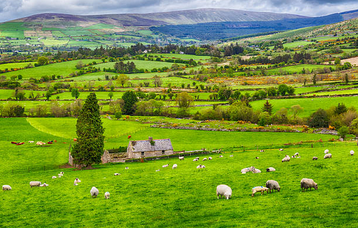 [[T]] Landscapes: Divers features
Village, farms, mountains, ocean .....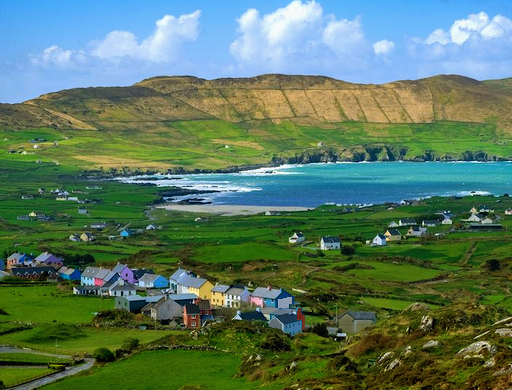 [[U]] Landscapes: River
Very old bridge near Dunloe.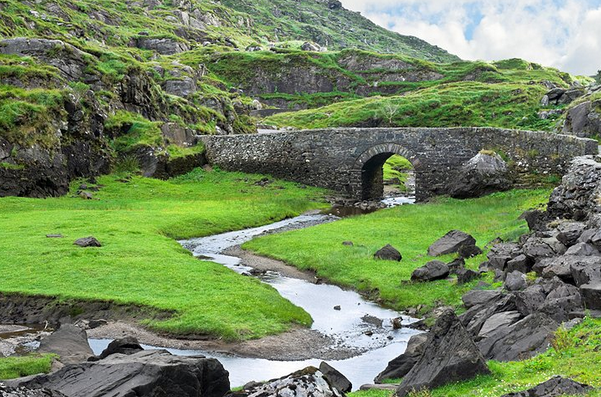 [[V]] Landscapes: Cemetery
Here, in mitten of graves, is a classical Irish cemetery cross.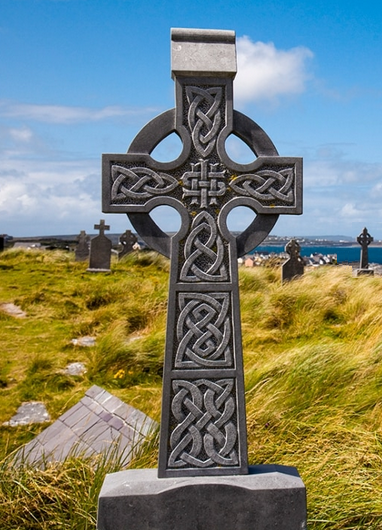 [[W]] Landscapes: Ocean cliffs
This is the famous Moher cliff.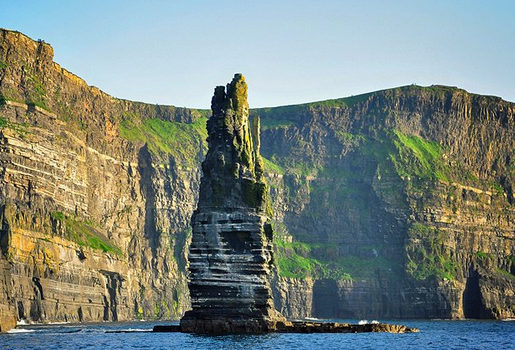 [[X]] Landscapes: Ocean
See - - the endless-appearing huge ocean - with a small-appearing mini-castle at the shore.

Well, this picture is the end of my little essay about Ireland, this truly unique country.
My travel, long ago, in 1969, was indeed really enjoyable, because of the Irish cities, the Irish landscapes, the Irish music and the Irish people - I would certainly do this voyage again!