IRELAND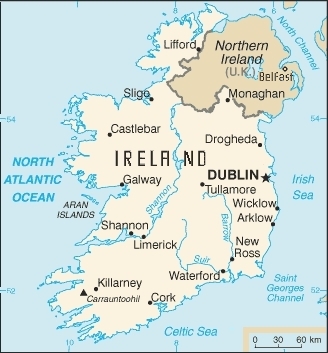 the country of ireland is located in north europe, west of great britain. about 17% of the island belong to the united kingdom.
irelands population is 4.8 mio, and the capital city is dublin. the main city of british northern ireland is belfast
below is a detailed essay about many features of the whole country.