PHILIPPINES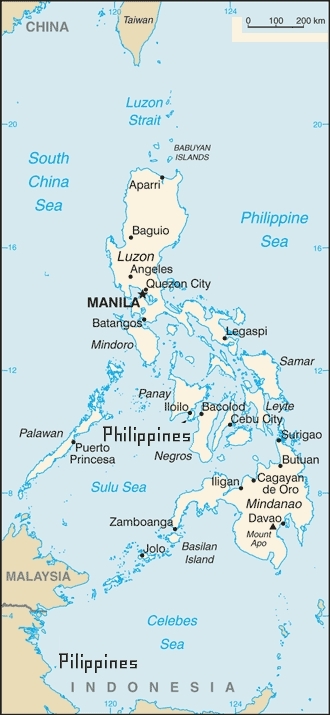 the country of philippines, consisting of countless islands, is located in east asia, west of the pacific ocean. the first settlements began about 50 centuries (!) ago. much much later, around 900 b.c., the first kind-of states were formed. from 1565 to 1898 the philippines were a colony of the spanish empire. then they got independence, briefly - because soon the usa took ownership, until 1946. because of the spanish phase, the philippines are a christian country. the population is 109 mio, and the capital city is manila.
i have been in philippines in 1988, visiting manila and its environment.
at that time my photography agenda was to create sets of slides (diapositives) for a voyage presentation. of those, none got scanned for digital pic's. thus just two significant images and a painting are presented here.