BELARUS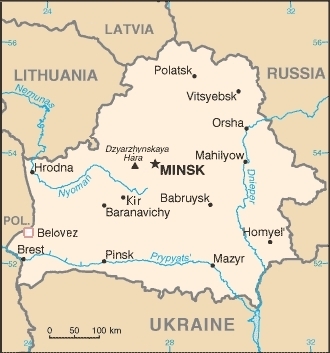 in the following, an introduction into this country, and then galleries for four cities or areas, minsk, kir, balorez and brest, will be presented.
BELARUS introduction
belarus is a medium-sized country located in east europe, west of russia and north of ukraine. it has 9.5 million residents, and the capital city is minsk.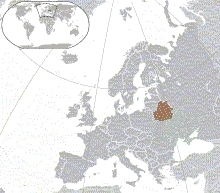 belarus strives to be a modern nation, and many parts of it, especially minsk yet also brest, are indeed very urban - plus many palaces and churches. yet there are also large areas characterized by agriculture, and the country is affluent in forests. it also has a lot of lakes.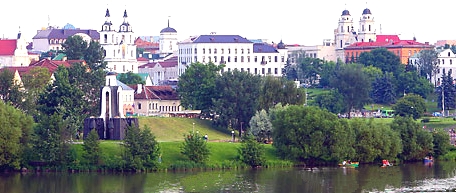 originally its name was "belaya rus", which stands for "white russia", the traditional name of a russian province in the west of it. "byelorussia" and later "belorussia" were also used during the tight bond to russia. in fact the nation was for a very long time seen as a genuine part of the russian realm. the label "belarus" was chosen when the nation became independent..
the belarus country has a history of more than 1000 years - yet the evidence is not always straightforward, as the development of belarus is clearly intertwined with russia. it seems that the establishment of the principality of polotsk, around 990, was the first phase of belarus. yet from 1230 onwards it became part of the lithuanian realm, in varied roles but not independent. and then, in 1795 belarus was made a province of the russian empire, until the end of worldwar-1. once the revolution in moscow succeeded and a new russia took life, bilarus was made the "byelorussian ssr", that is, one of the state-like members.
finally, in 1990 things changed fundamentally - the sowjet union empire collapsed. belarus was one of the many countries which gained autonomy as an independent state; in december 1991 this was made official.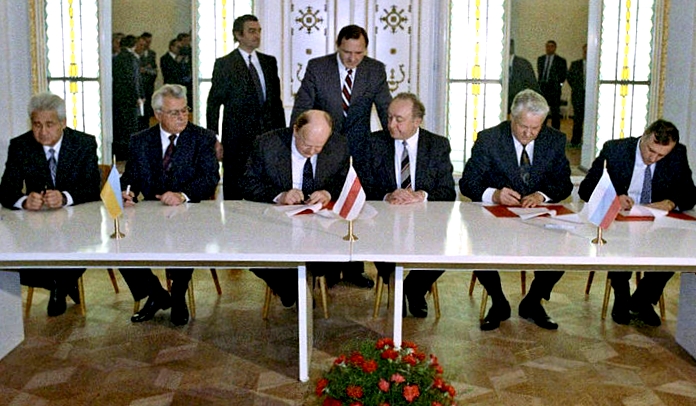 since 1994 alexander lukashenko is president and rules the country in some kind of authoritarian style. democracy is not handled as crucial. beside belarusian, russian (spoken by the majority) is the official language.
although russia is the essential political and economic partner, belarus is also significantly involved in modern industry. 'western' influence is also visible in the often quite contemporary architecture in its capital minsk.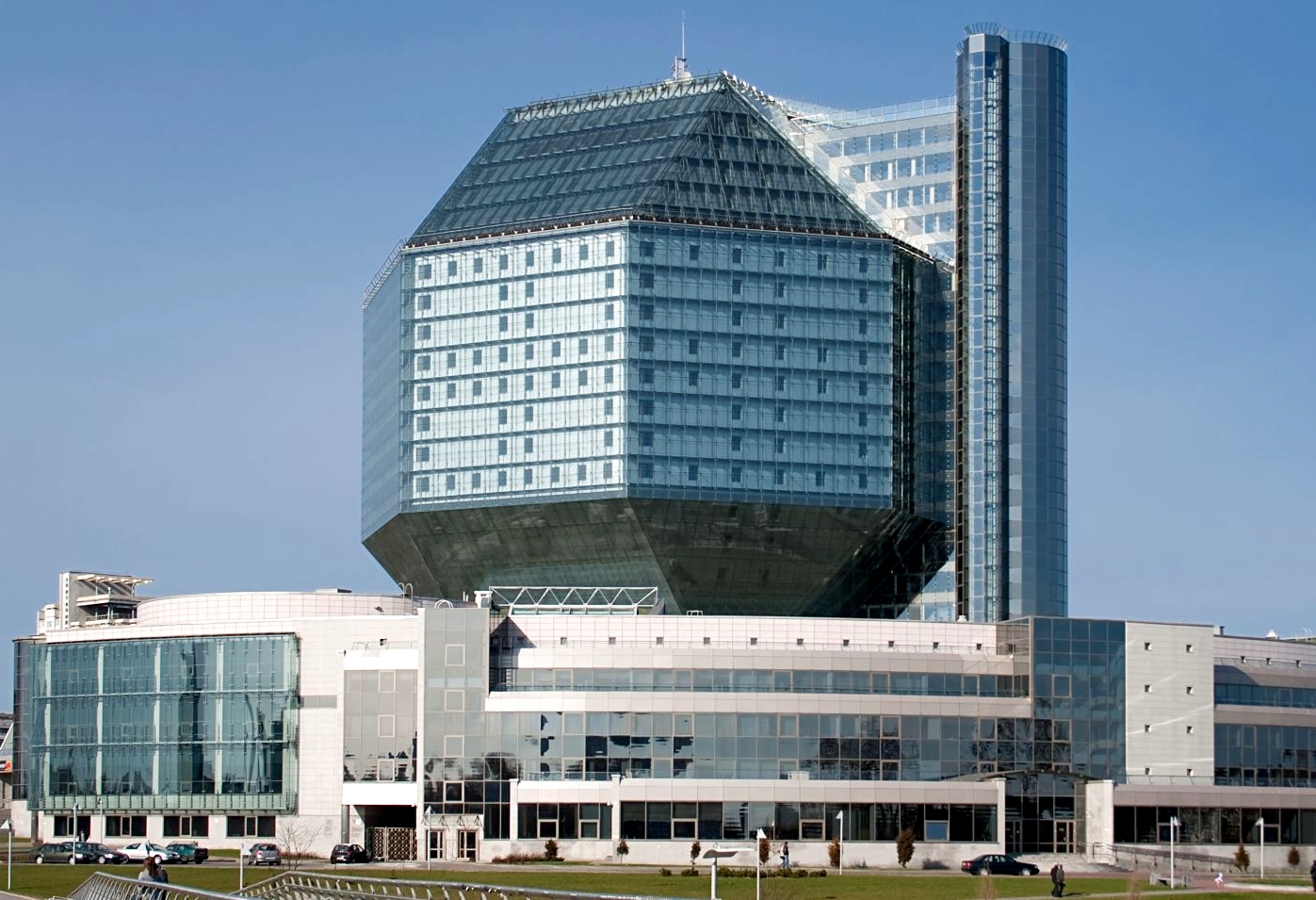 interestingly, the common unhappiness with the rough russian activties in ukraine had impact on belarus, namely, to give serious weight to the belarusian identity.