=== intro ===
...... from the 'foggy' invitation letter – september 2023 ......
will you believe this? after many maddening months of trouble of this year's mmeeff, eventually vivid vondervul vortune came back! it's feasible! it's doable! in sept 'my music events engendered for friends' can take place! jipheeeeeee!
so, what kind of music style will it be this time? that's not easy to epitomize ... well, it won't be a-capella, asian, blues, calypso, classic, electronic, german, gospel, indian, jazz, pop, punk, rap, reggae, rock, samba, zydeco – but a distinctive cisum will surely truly happen, promised!
and which instruments? aloiv? no. etulf? no. noedrocca? no. ollec? no. prah? no. smurd? no. teniralc? no. tepmurt? no. xas? no. oops - anything left?? yes!! so expect my ixcillint musos to give their best and to thump their muuusic & in your ears and eyes.
furthermore, there will be an old chap to lagshare, oops, to lecture a bit about one of cisum's unique ways to create sounds for the people around them. moreover, we will be honoured by a guest musician, out of the chronicle of 'mmeeff'. and: a "leg musician" will stun you. finally, a surprising deed is due - a lottereee - as chase for luck!
where's this to be? no it's not "la porchetta"anymore - but i am delighted that the kent hotel on rathdowne st will host us with pleasure. so, would you like to come, to enjoy music & drinks & company of music lovers?
let me know! it's due rather soon, friday september 8, at 7:00 pm, to 10:30 pm, and yes, of course it shall be once more a truly peculiar & pleasurable eve!

and this message was bernd rohrmann's invitation to .....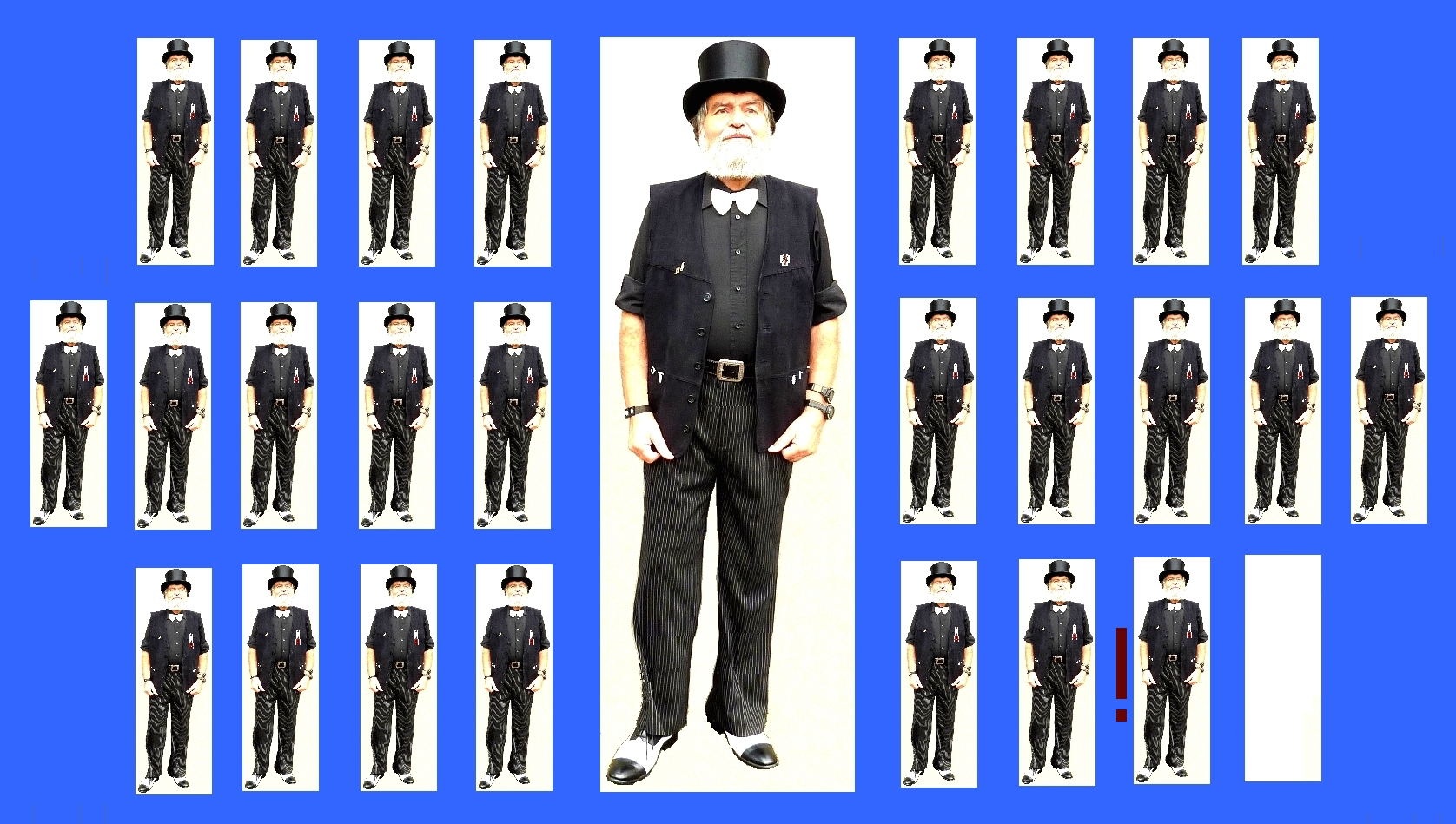 ..... to his 26th music night!
by the way, "my music events engendered for friends" is not public, it's a private event, for those who are friends and/or deserve an unusual way of "thank-you", and got a personal invitation.

so, did it go "as usual"? no, not at all this year, not as intended. urghhhhh. the story follows now.




=== planning ===
every year three questions are crucial:
//?// when can it happen? //?// where shall it happen? //?// what should its music be?
//?// about the "when"
early during the planning, there was some worry that the corona pandemic, as last year, is still vivid – and therefore blocking the music event!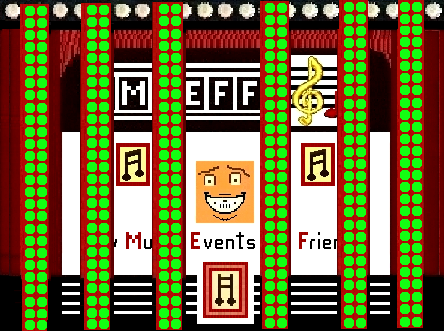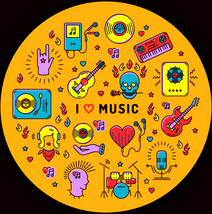 but fortunately soon it became clear that it can happen in september!
//?// about the "where"
the plan was plain: again, as in previous years, "la porchetta"
but that flopped, because of a conflict - - so, a serious search for a new venue was due!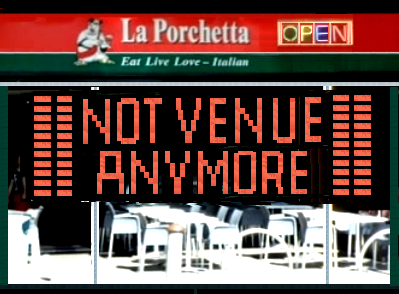 here are ideas 1 to 5.
this one looked attractive – but faar too expensive.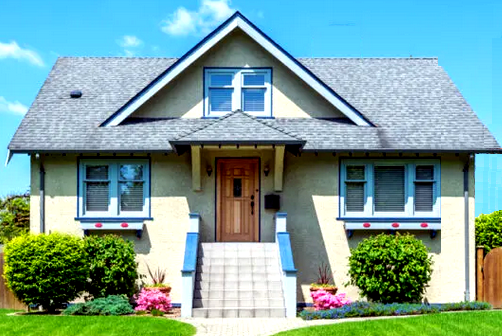 left one: venue only 4th floor, no elevator. right one: cute, but how can bernd's guests get there?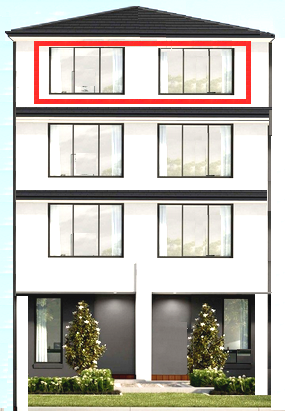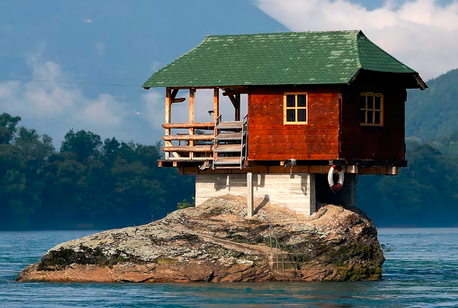 next option: too large for music event.

this one appeared suitable (at least the ground floor) - but it did not survive bad weather.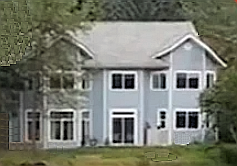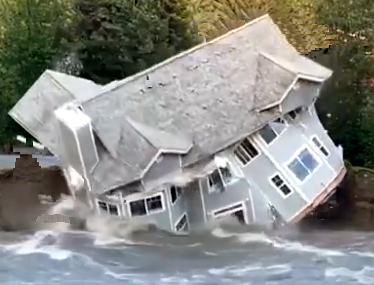 ideas 1 to 5: all crap. now pragmatism was due, and a local focus. result: the grate "kent hotel". its venue for special events is upstairs.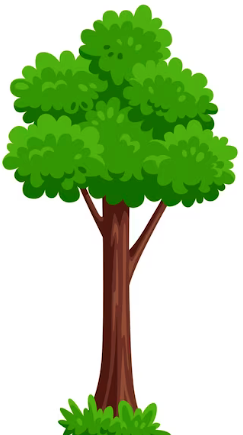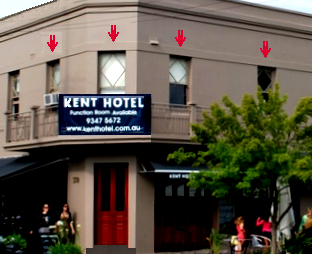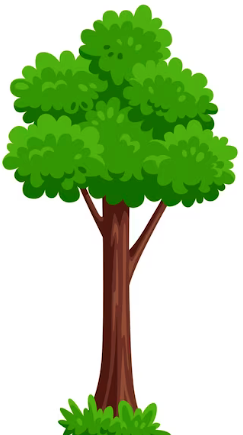 //?// about the "what"
whatsoever, things always begin with pondering - what style of music this year? and which musicians??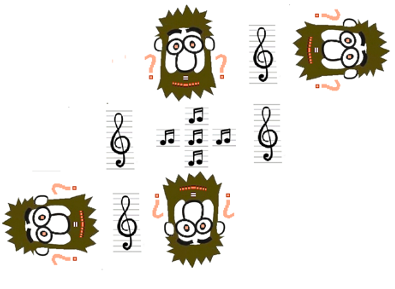 while arguing those thoughts, peaceful background music was presented
background music, Helen Mountfort, Contrapuntal Tune1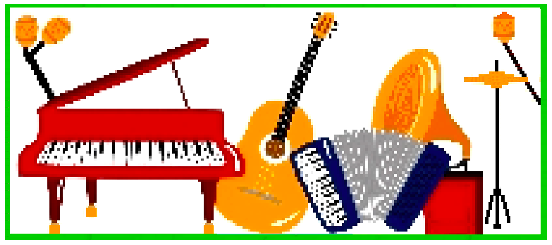 obviously it's dyffycylt to think this all through - and then to hunt for clever clear conclusions!
first idea: italian music. i asked a vivid band "would you play on my event?" they said "yes, but aren't you a bit away?" very true - i met them in rome!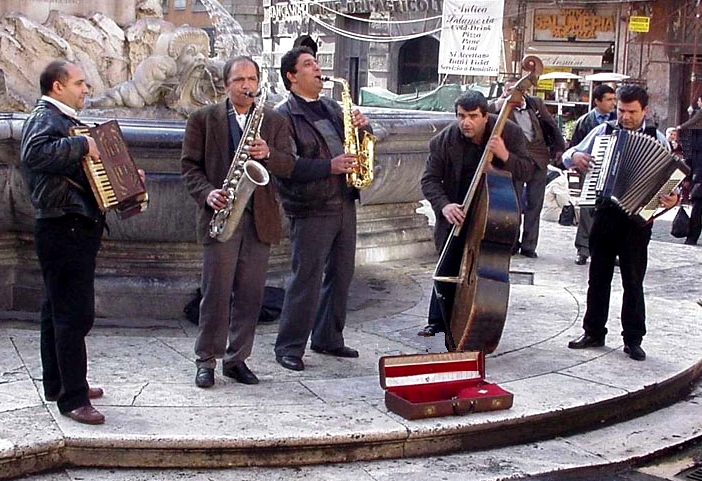 next idea: indian music. i had heard especially impressive musicians - but that was far far away, in cochin. and usually an indian band should be large.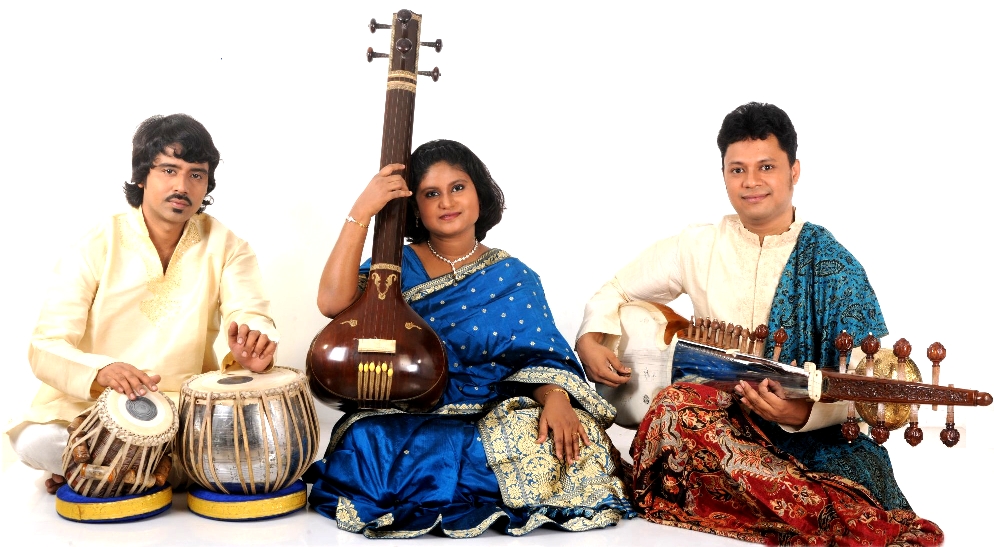 third idea: classical music. obviously a pretty grand plan - yet completely unfeasible in my venue.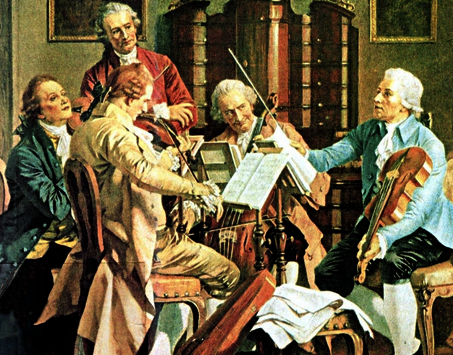 fourth idea: no adults at all! rather cheerful kid musicians! but they would never come to mmeeff.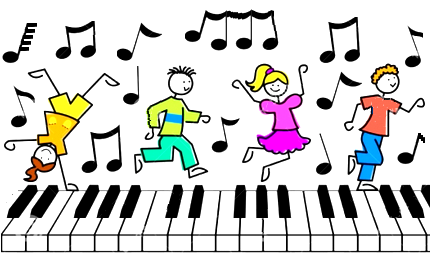 ouch. urghhh. pragmatism due? truly totally true? eventually bernd made a decision - he had to!
In this house he found it!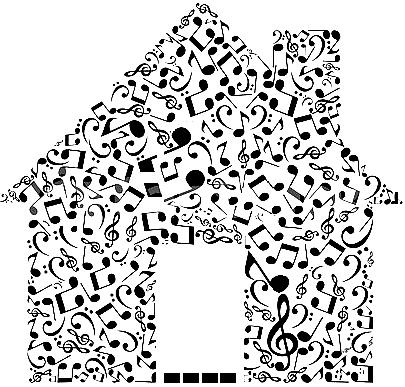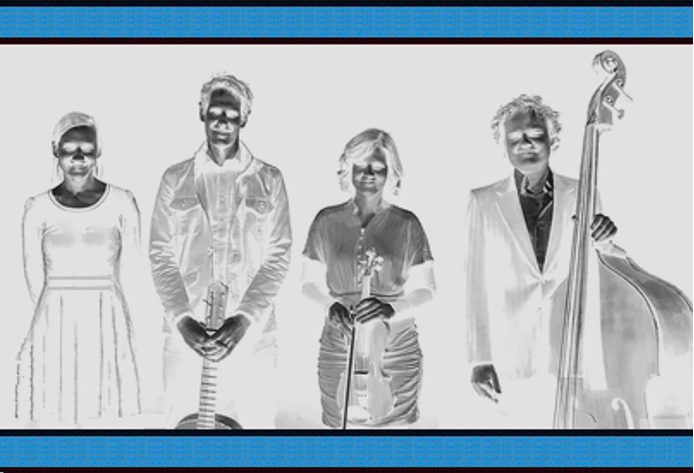 here are the mighty marvelous musicians, playing piano, guitar, violine, bass.
this indeed meant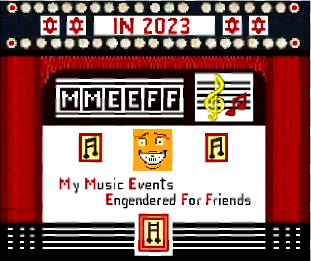 and therewith: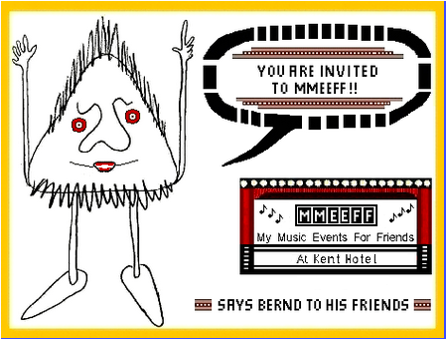 === the program ===
the 2023 music event had a very large program, one of the largest ever, consisting of 12 parts:
1 = starting the event & introduction
2 = planning procedure (outined above)
3 = steering the event
4 = music by 4 'hub' musicians - set [a]
5 = surprise! dance performance – part [a]
6 = vivid history of "tango" music
7 = mini-review of mmeff
8 = true honour guest - former mmeff musician
9 = music by 4 'hub' musicians - set [b]
10 = dance performance – part [b]
11 = super-surprise, a lottery
12 = thanks & gifts to teams - then bye-bye
all this took place -- had to -- between 7:00 pm and 10:30 pm - which means, a long evening!
background music, Swing track 14
in the following, each program part will be portrayed, with some texts & lots of pictures.

quite a few tasks are due before the event – to outline the program's facets, to select the musicians, to fiddle with the dance facet, to set up bernd's assistants, and to prepare the venue (which had to consider requests of the host).
and then appeared a "hyper task": the piano player of the musicians refused electronic pianos and insisted on a real one.
yes a top-level piano could be rented, a yamaha t3, from laurence hunter. but how to get it upstairs through a very narrow staircase? well, the piano had to be partially dismounted, and a special company for piano-transport had to be hired for this task. lots of dollars were needed.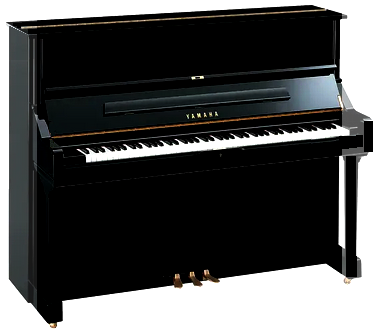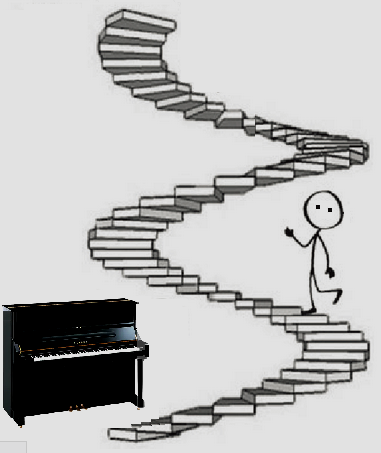 === steering the event ===
after endless prep's, finally, 12 people were invited, friends and friends of friends (see 5 of them below: ann, hwuei, andrew, viv, tony), and there were 4 + 1 + 1 = 6 musicians, and the team of 5.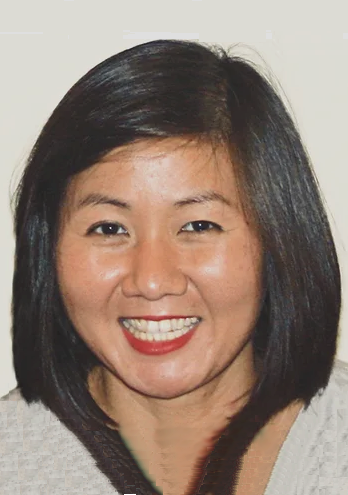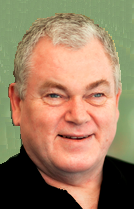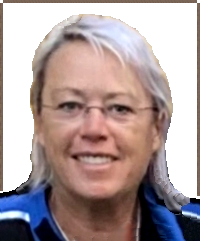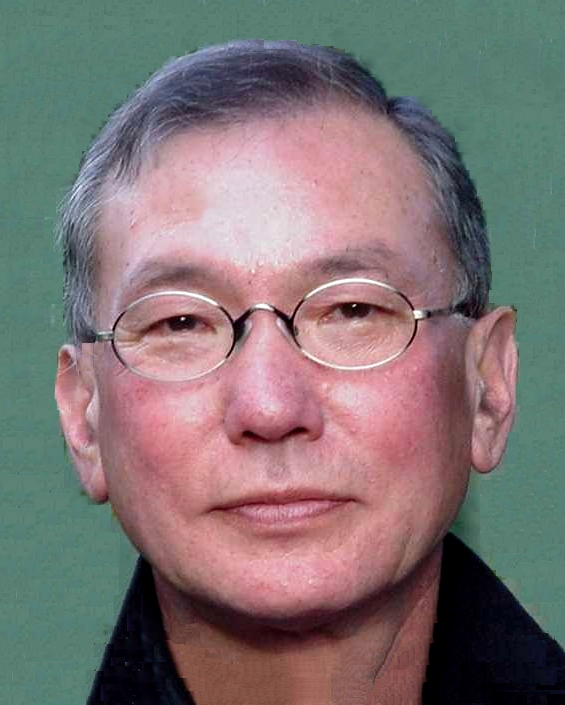 the position of the musicians was in the northern section of the venue, and all the guests were, after standing around and saying hallo to each other, sitting at a set of tables or on one of the two coaches there.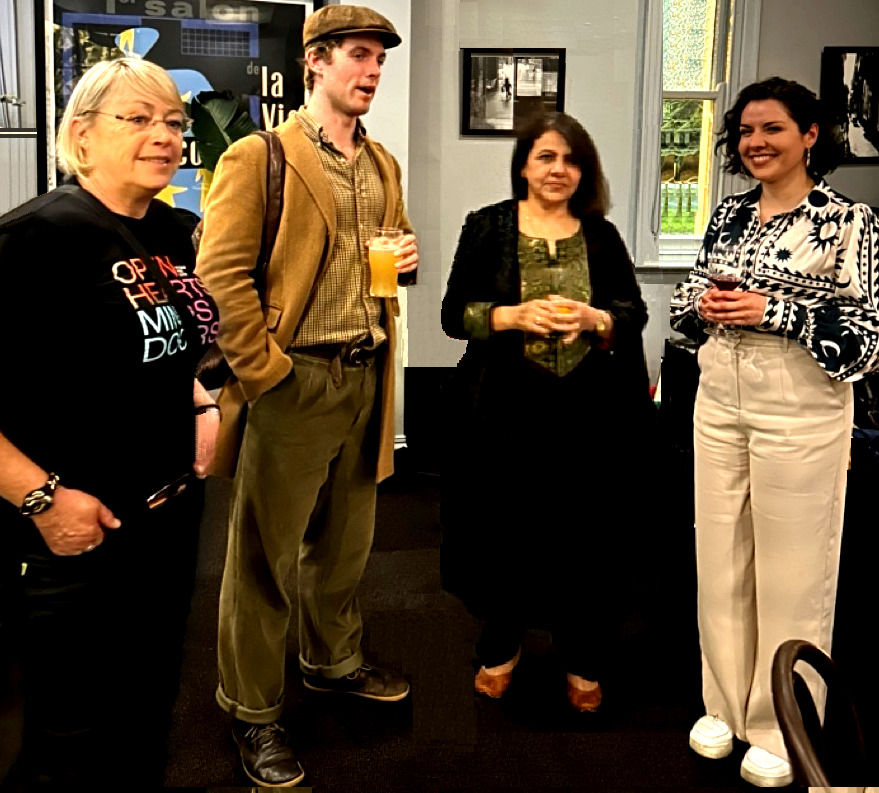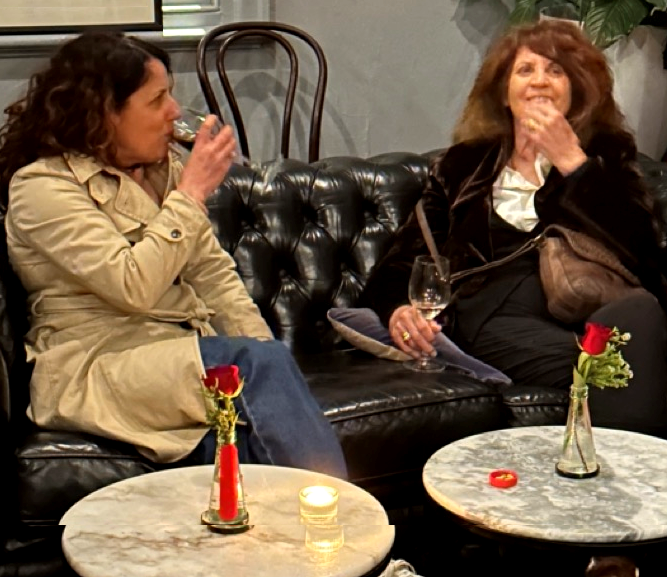 the "captain" of the event (yes, this was indeed bernd) had a mighty agenda, plus time pressure!
>>>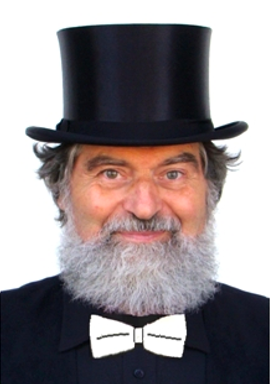 <<<
he should look sanguine, wearing his special un-australian hats, using regularly a little memo booklet, and, in order to be well-visible, mostly stand on a small kind-of podest. he actually changed his hat quite often.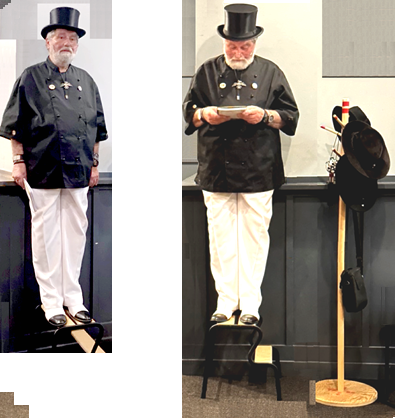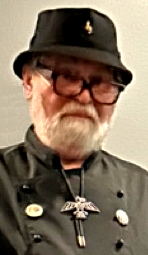 furthermore, he could, and had to, ring his noisy bell to secure attention!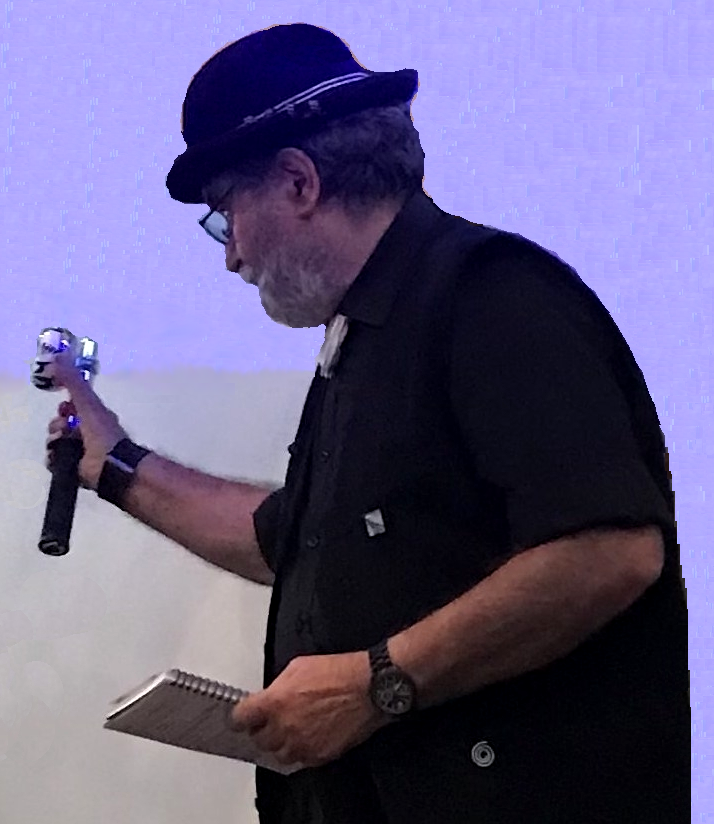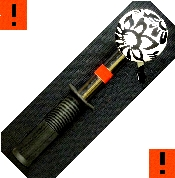 lots of essential pictures about music were presented in large frames (mainly in format a3). this task was partly done by bernd, yet mostly by the truly essential aides, anoo diwan and loren mcgregor.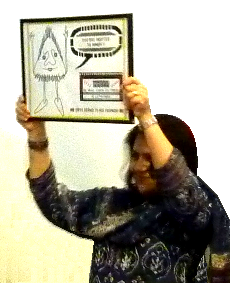 some of bernd's talks required to present historic music records. these were played with care on bernd's powerful yamaha tool, by sir simon palmer.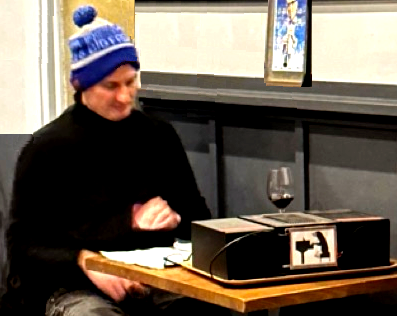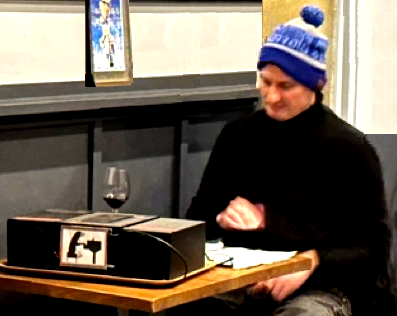 === music – the band ===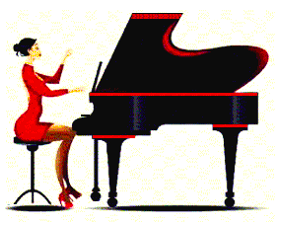 well, this pic is just black humor... yes, the band included a pianio lady, but "only" the yamaha upright piano shown earlier was there, not this one here!
anyway, here are the four musicians of this yerar's main band – piano, violin, bass or accordion, guitar, players: suzanne, phil, sophie, max.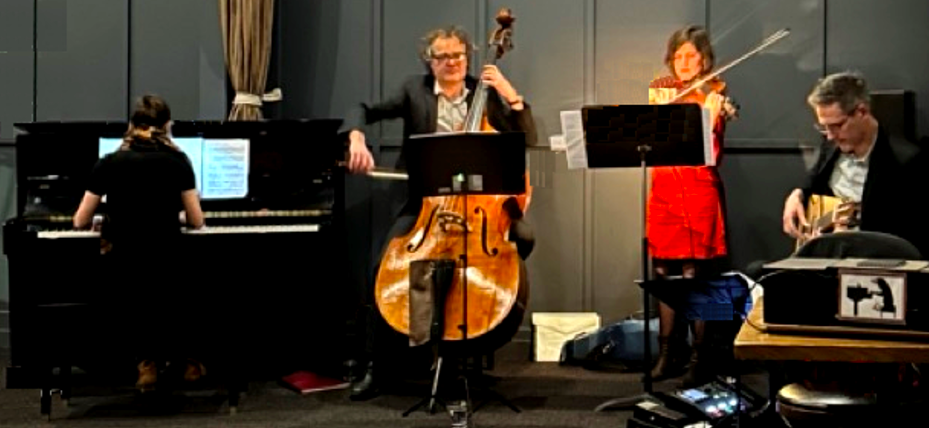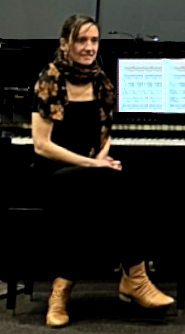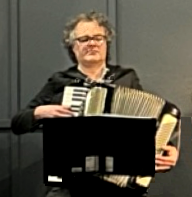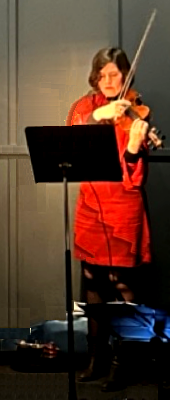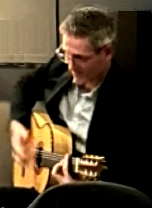 most guests of this year's event were happy with their performance as a group, and also some solo sections of each.

=== surprise - a dance performance ===
special idea?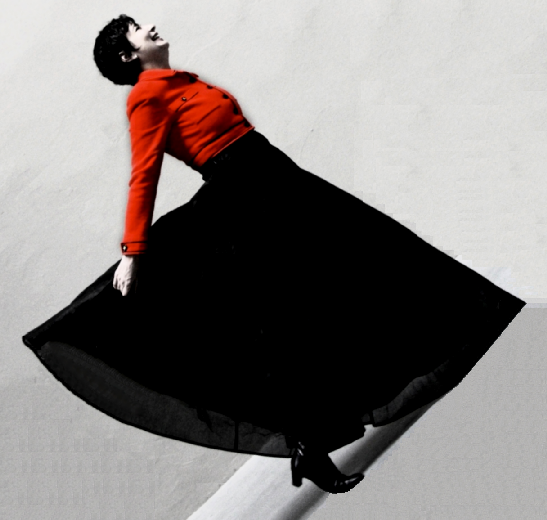 yes indeed!
this year's music event had a surprise, a big one - - because the dance show was not outlined in the invitation, nor announced otherwise.
so who was it?
it was caterina, who dances to flamenco and tango music, provided right there and then by musicians..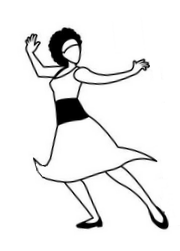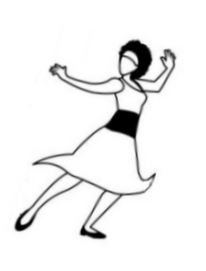 caterina was set up for two performances, and for the second one she turned up in another dress, a white one.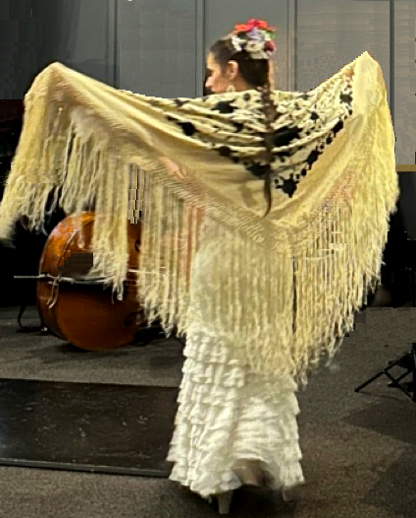 her dancing occurs on a small wooden plate. crucial are her shoes, because to dance flamenco music includes very intense and often very fast clapping with the shoes.
the acoustic of flamenco dancing is not singing, it is not done with the mouth, rather with the legs, very powerful, as we could both see and hear.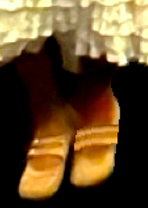 her outstanding performance made her clearly the "star" of mmeeff in 2023, and yes, mighty clapping by the audience, and then by herself, indeed resulted.

=== vivid history of "tango" music ===
actually "tango" is a very unusual music. and unusual is also how and where it was created, in a brothel!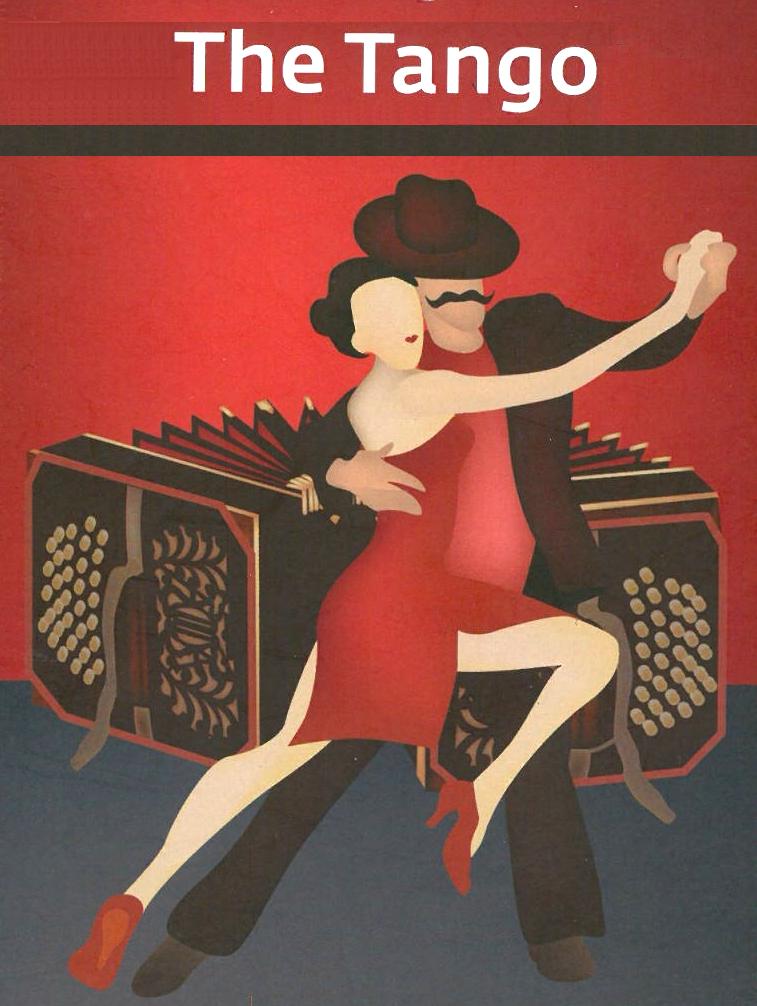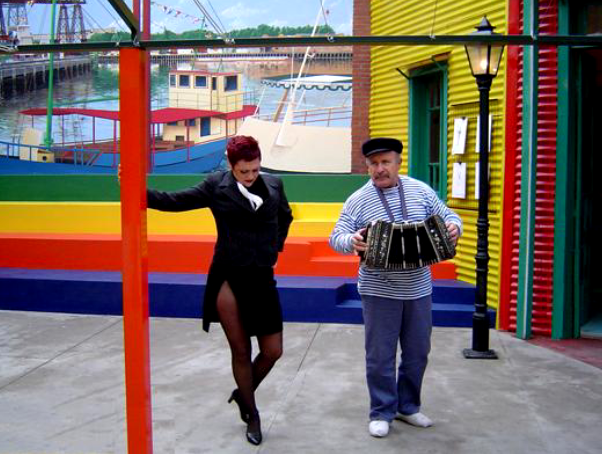 its birthplace was the pub "caminito" in the harbor of buenos aires in argentina, la boca. originally it was just ordinary pub music to entertain customers waiting for a prostitute.
Tango-HugoDiaz
yet over time it became a serious music style, mostly for dancing.in fact tango dancing appears as the most demanding dance style.
a further feature is that the bandonion, a technical 'sister' of the accordion (btw, both invented in germany in the 19th century) is the essential instrument. even the famous composer piazolla played it!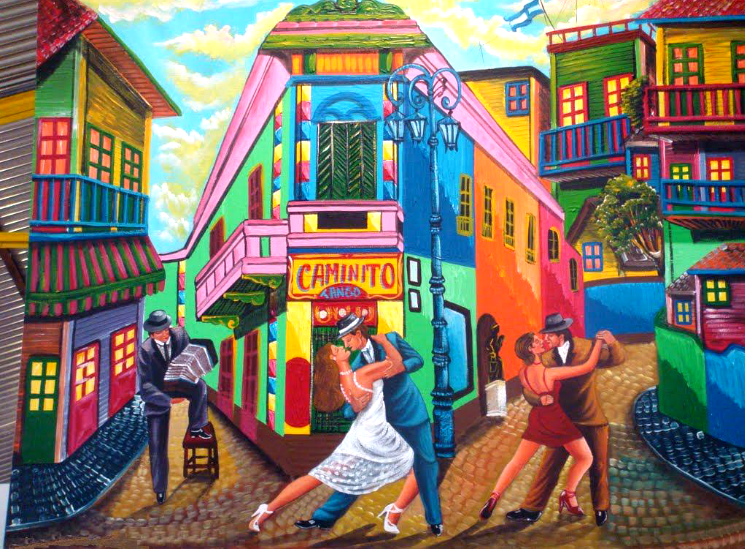 i just stunned when i visited la boca, now a famous tourist place – caminito is actually still there, as are lots of further venues with vivid tango music!

=== mini essay about the mmeeff history ===
over the 27 years of "mmeeff" a tradition has developed, namely, to provide a mini review about it every year.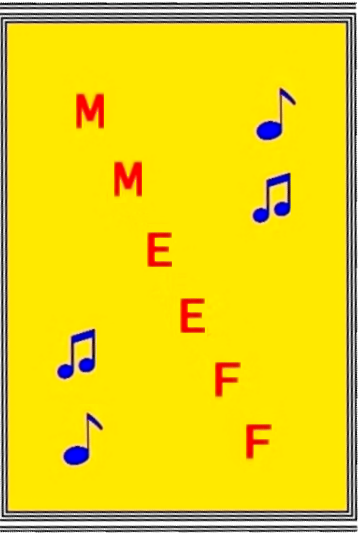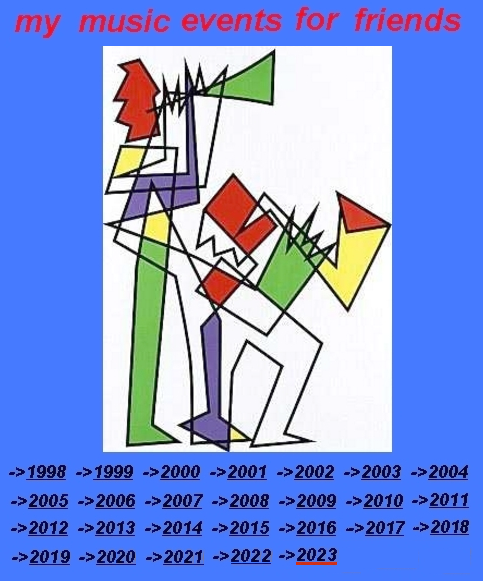 so here are photos of the musicians in 6 of these years, between 1998 and 2022. the enormous variety of music instruments and of music styles (and once even "a capella") is obvious.
MMEFF 1998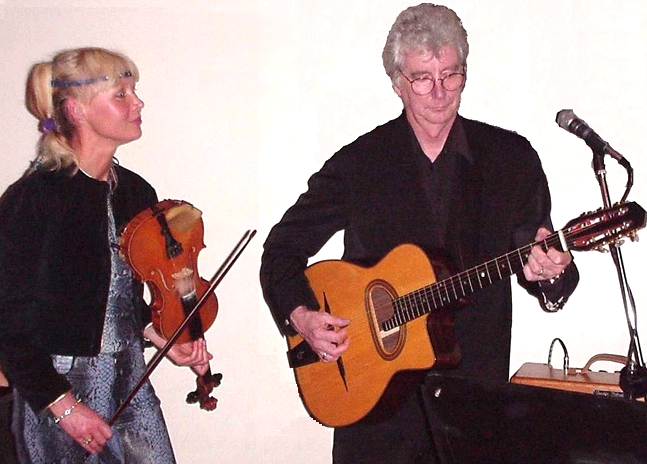 MMEFF 2001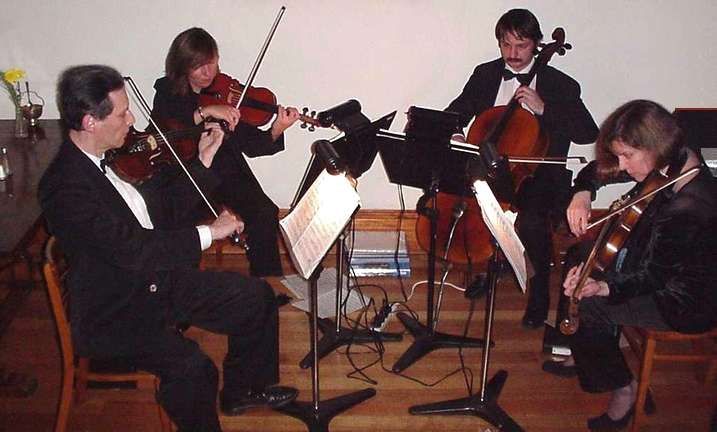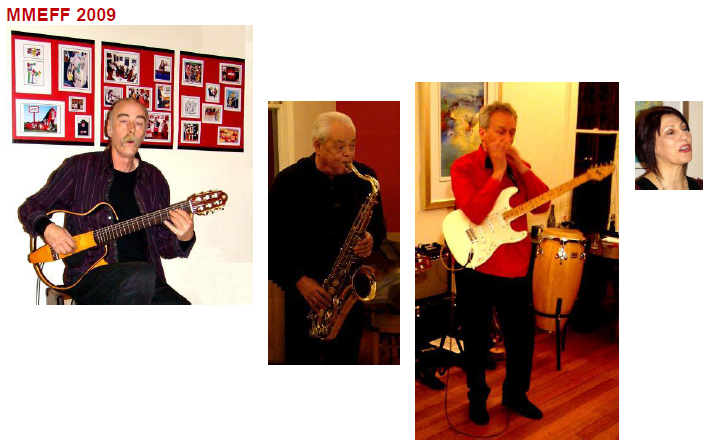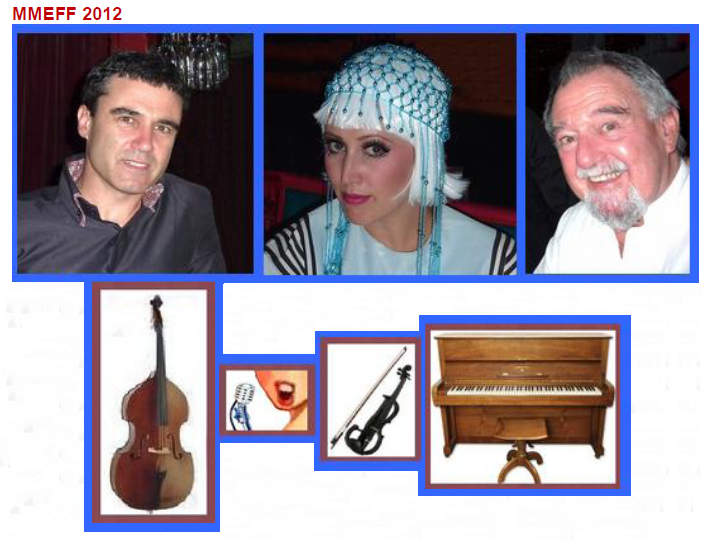 MMEFF 2019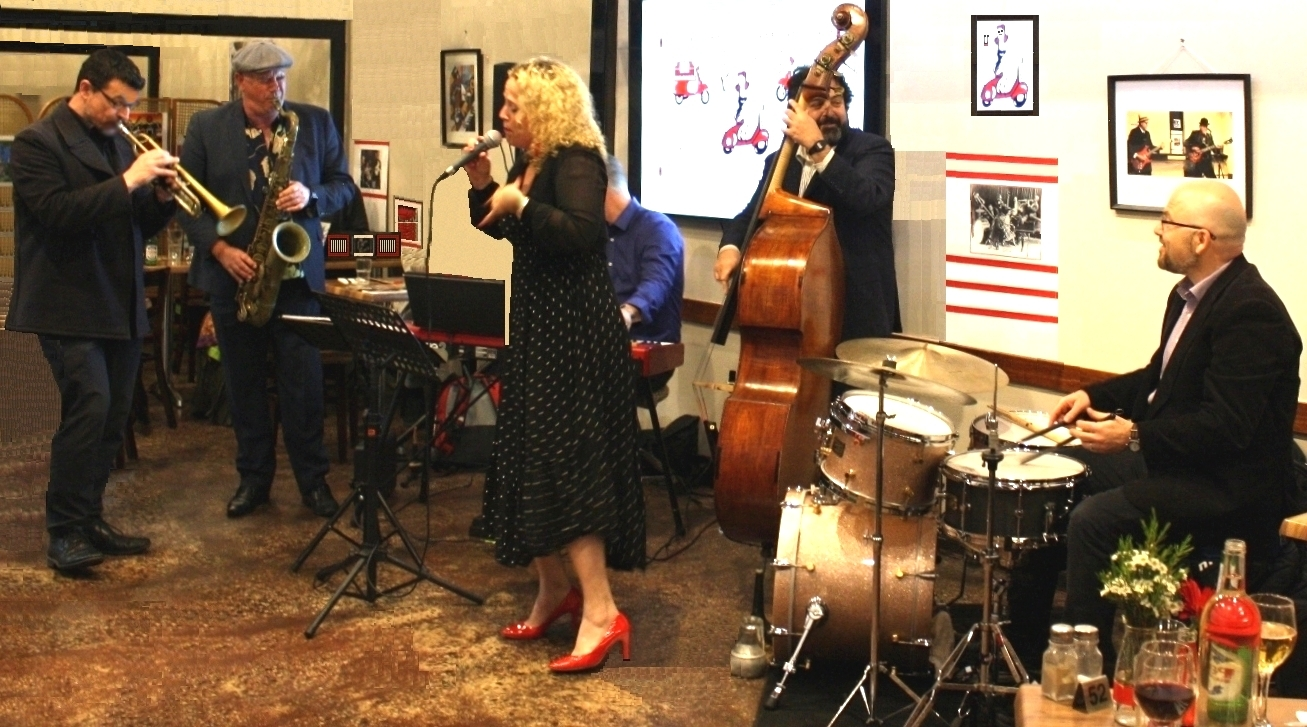 MMEFF 2022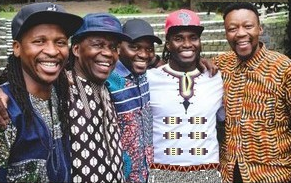 === surprise! true honour guest - a former mmeff musician ===
a further tradition has developed - to invite each year musicians from an earlier mmeeff for a guest performance. and this year it was an oboe player – andrew.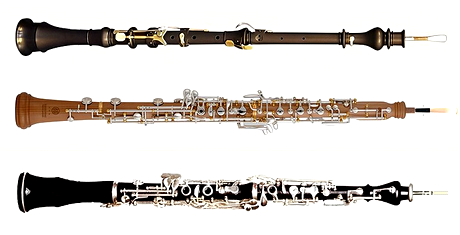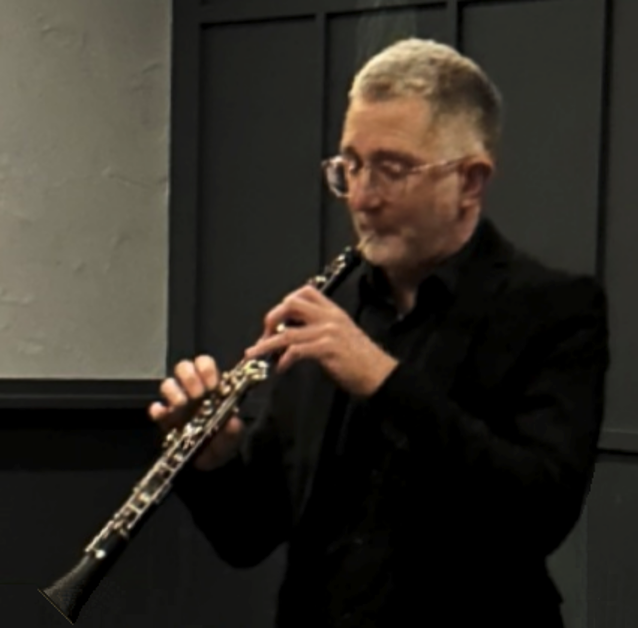 === the lottery ===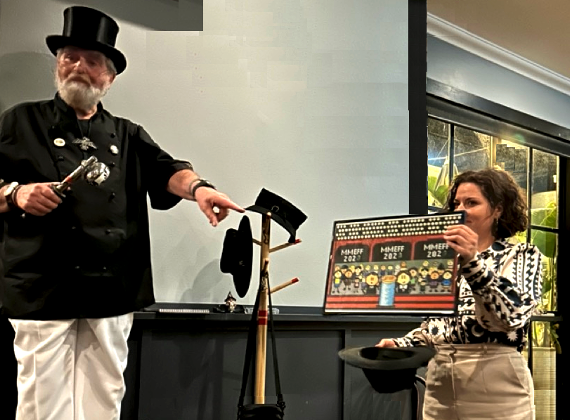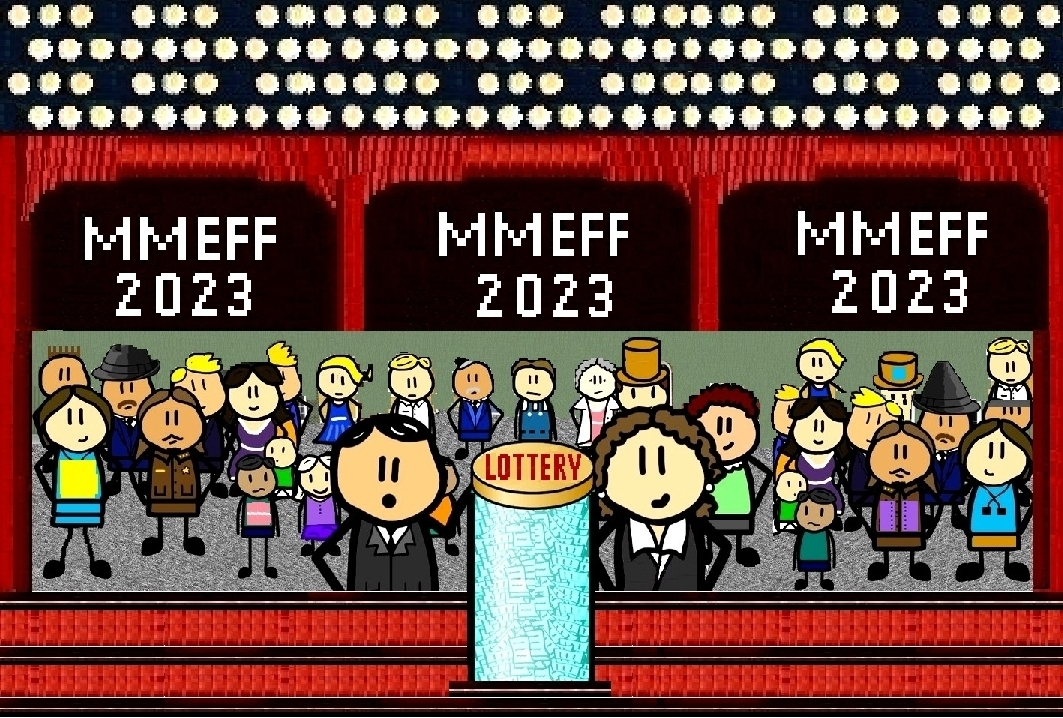 at the end (almost) of mmeeff-2023, bernd conducted again a lottery, sending lauren with the box, and announcing three wins to get.
each guest could pick one ticket out of the lottery box. lady anoo administered the gift storage. obviously about everyone hoped for the "gold" win!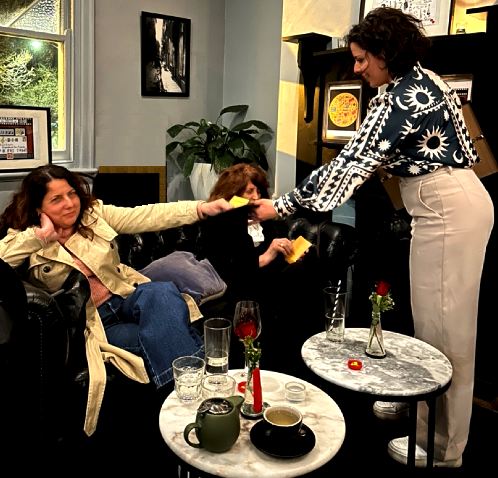 this year that was a cute mini xylophone. for silver: an art piece of a musician. both handed out!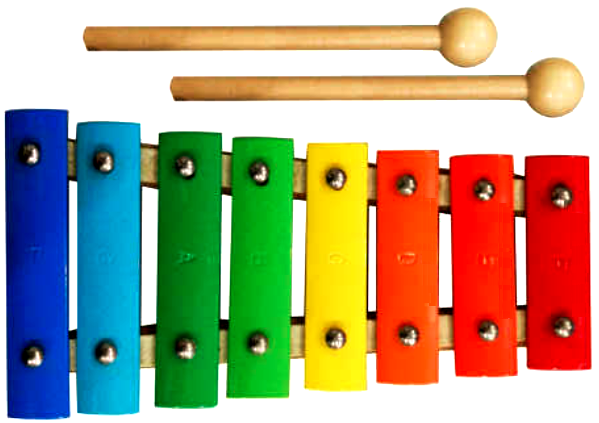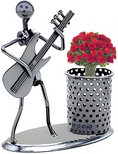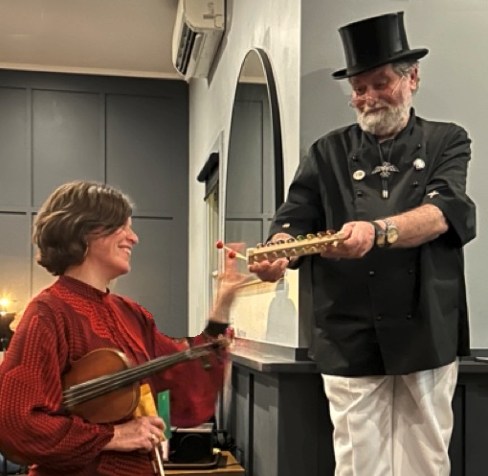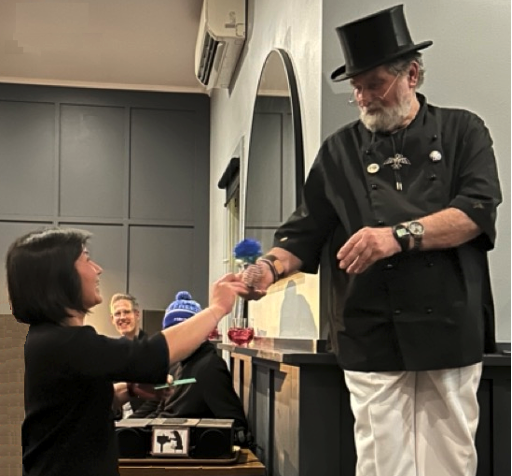 === the management of the event ===
well well, that's of course bernd. he tries hard to be brave and on top of all the 99 matters! urghhh!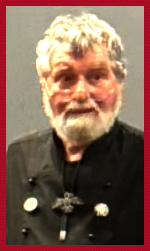 === venue ===
the venue for "mmeeff" changed this year - it is now the "kent hotel" in carlton-north, actually, its venue for special events, upstairs, which includes a bar.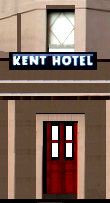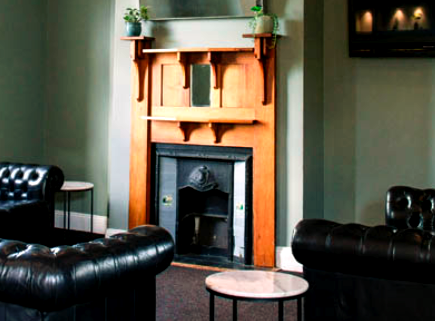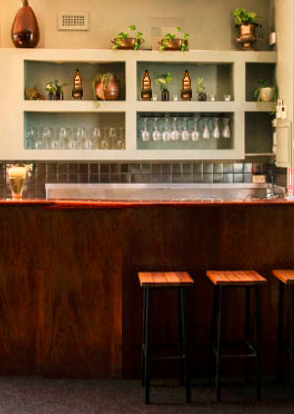 tables with chairs and sofas are there. the third type of table below is irony though – just a pseudo offer for the musicians dinner.....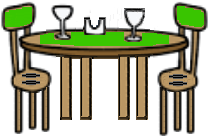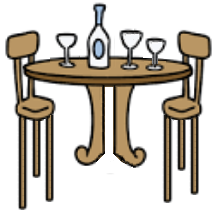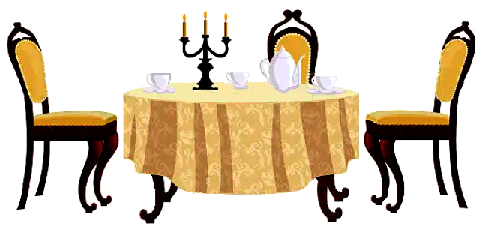 before the guests arrive, vases with red roses and a few nibbles have been put by us on the tables. the area for the musicians got marked.
bernd and his team always place framed music pictures on furnitures and window borders.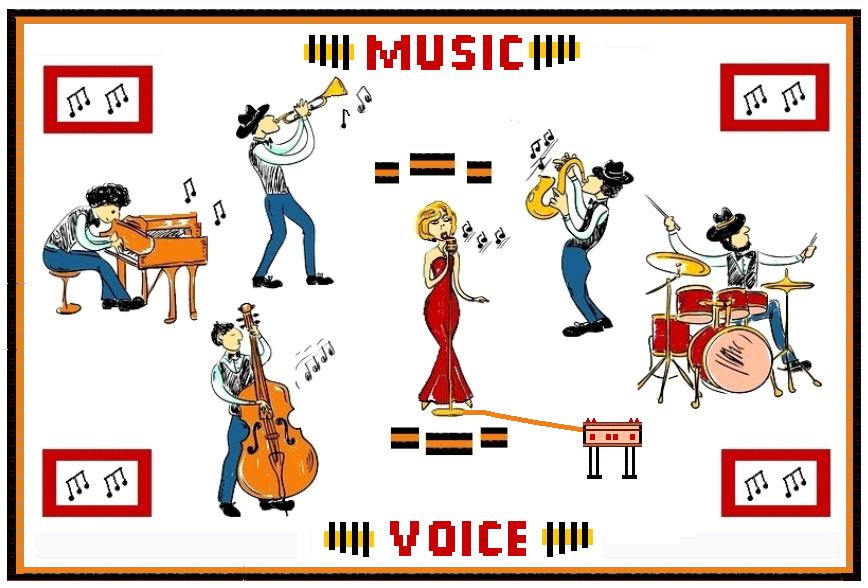 === at the end: thankssss..===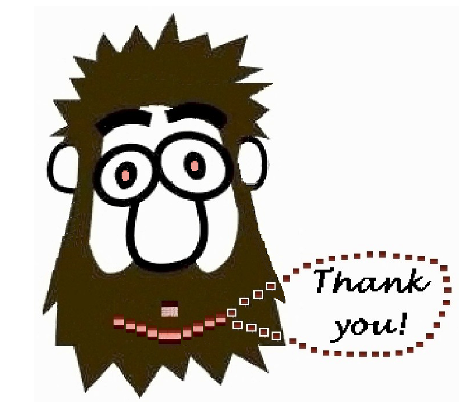 indeed! this means: serious "thankssss" gifts to the dancer, to each musician, to the team, and to the bar waitress.
first action: of course caterina: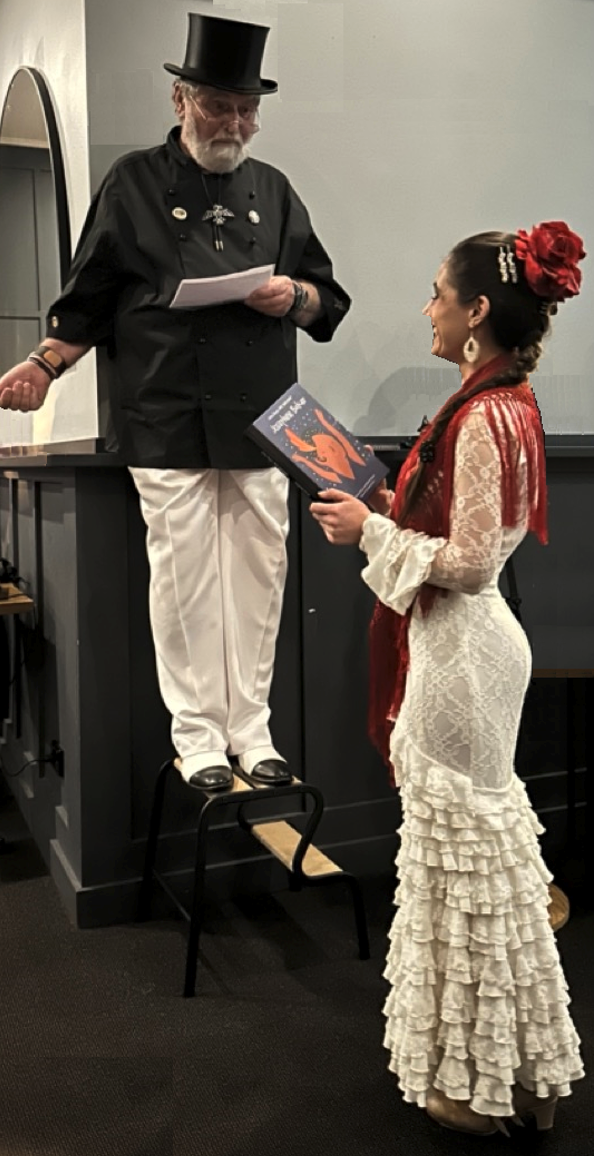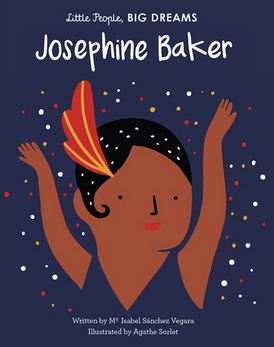 this was a good time for presenting the final background music - a famous organ composition of bach - - recorded not on an organ though!.
Teleshev J.S.Bach Toccata & Fugue on Accordion
gifts for musicians, here: the bass and accordion player phil , and the oboe player andrew.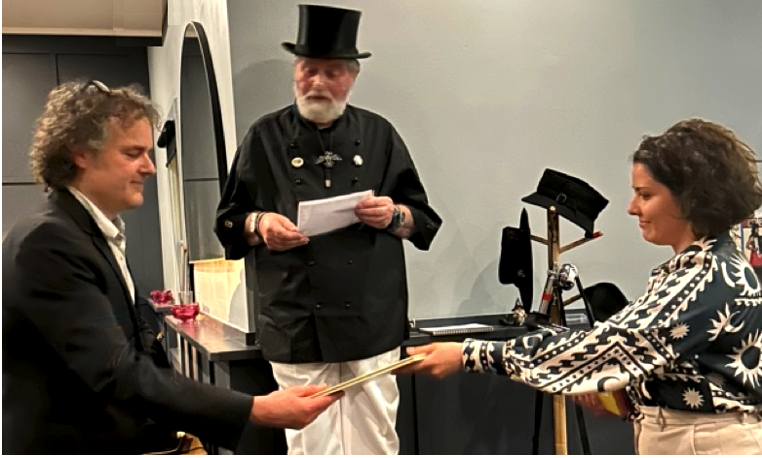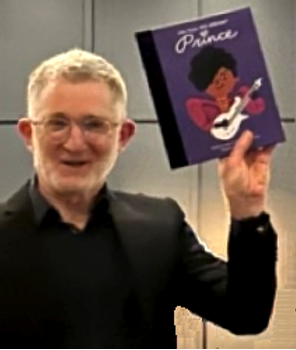 equally serious thankssss to the five crucial team aides, anoo & emmie & lisa & lauren & simon.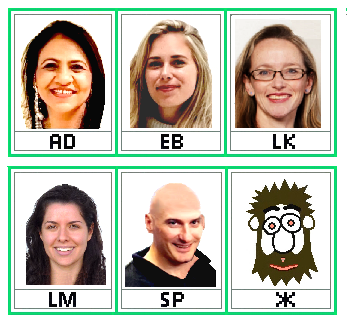 for each a white porcelan coffee cup, filled with coffee beans. all five claimed to be pleased.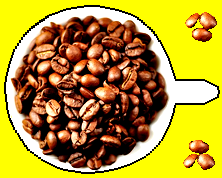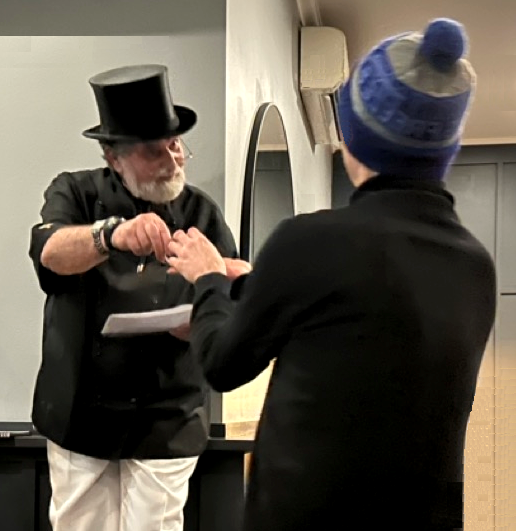 certainly simon who took the gift with nonchalance.

at the end of the music event, and at the end of this report, two final words: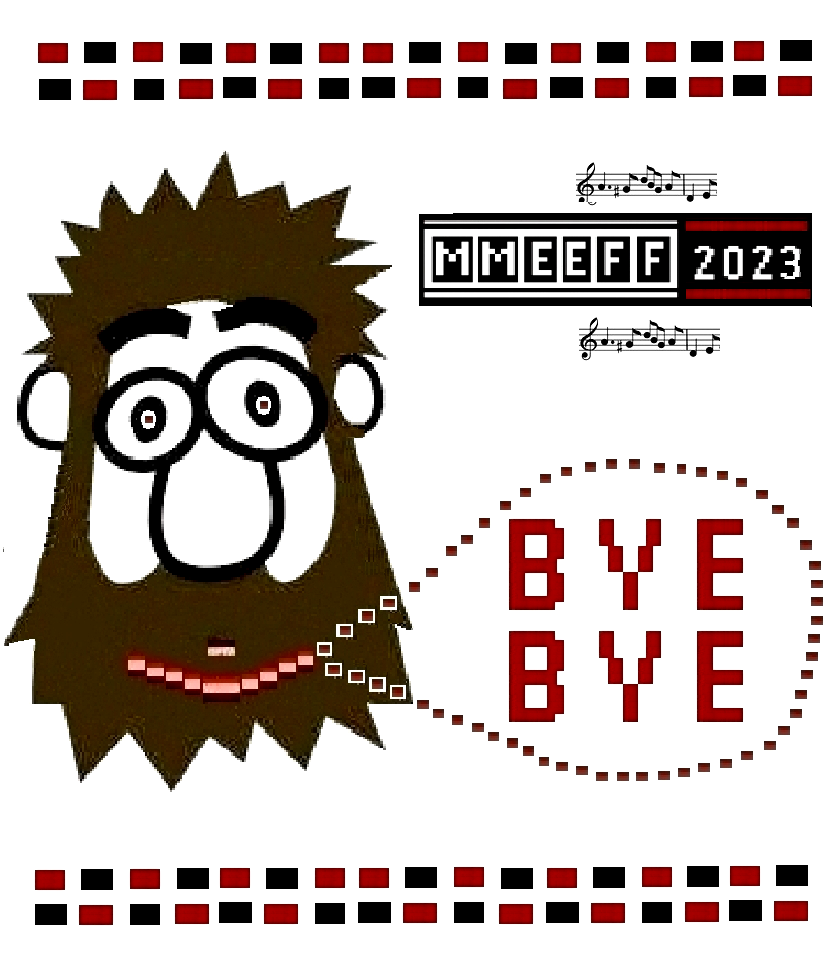 postscriptum: this may have been the last "mmeeff", because of venue dyffycylties? urghh!