is again a music night looming? yes yes in the deed - there will be one more "mmeff", "my music events for friends". yet what about this time? gosh - about
tango!
which kind of tango music? blue? red? or may be noir? just come and see! there will be lady nahsor, with lots of voice & words and even a nilodnam! and of course, as always, an onaip artist, plus one essential noidrocca player. what kind of tunes are due? many different ones, including piazzolla compositions.
and in between you will get an essay! two people will talk about the history of tango - where it began, 100 years ago, and how it was played, on its own "organ".
plus, after all this something further will happen, just for you, a singular surprise ...

* * * * * *
music
three musicians: ruth roshan (set 1: voice; set 2: mandolin), amir farid (piano), phil carroll (accordion).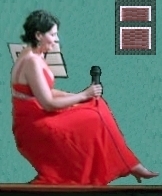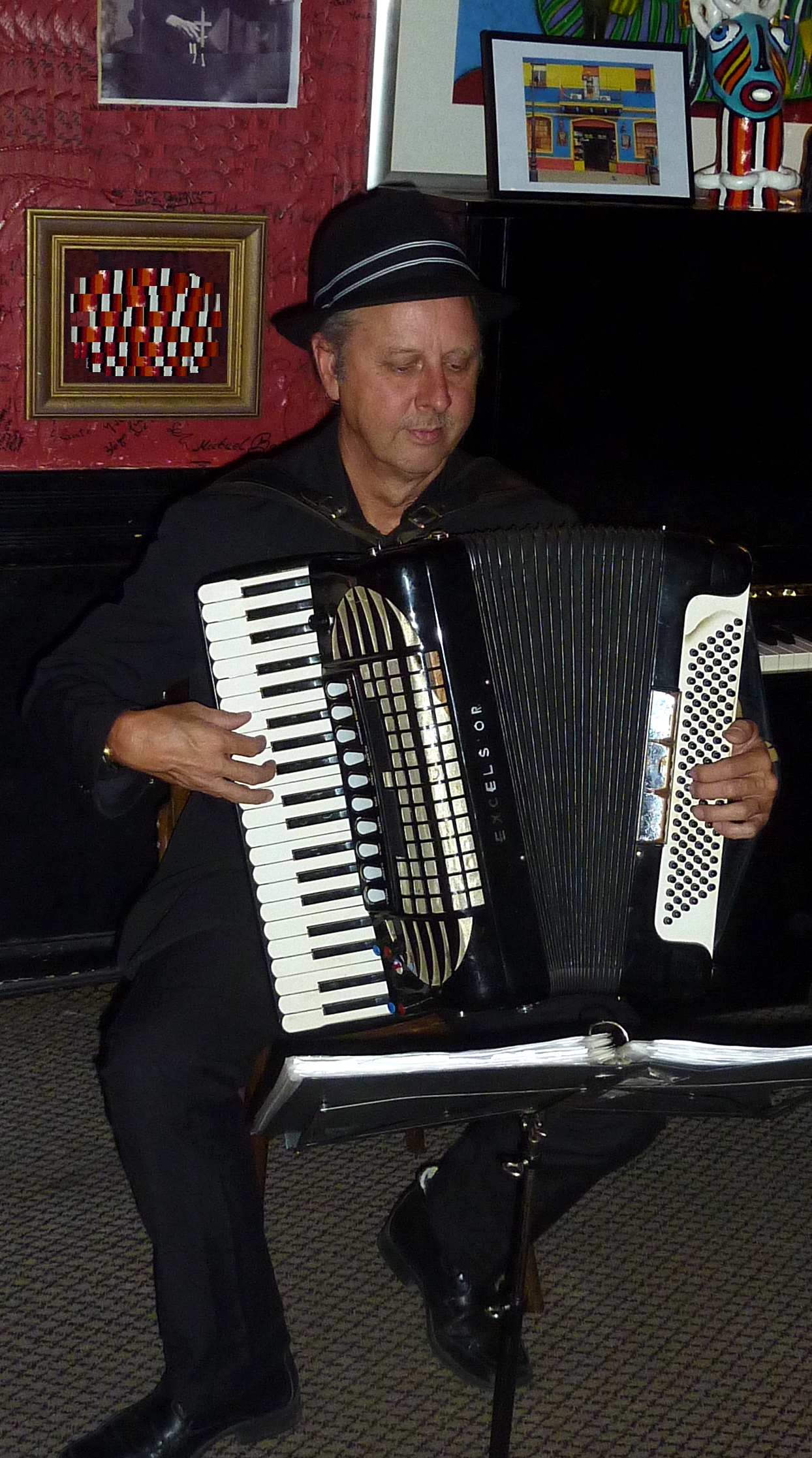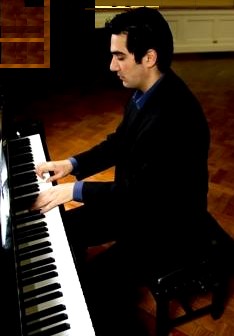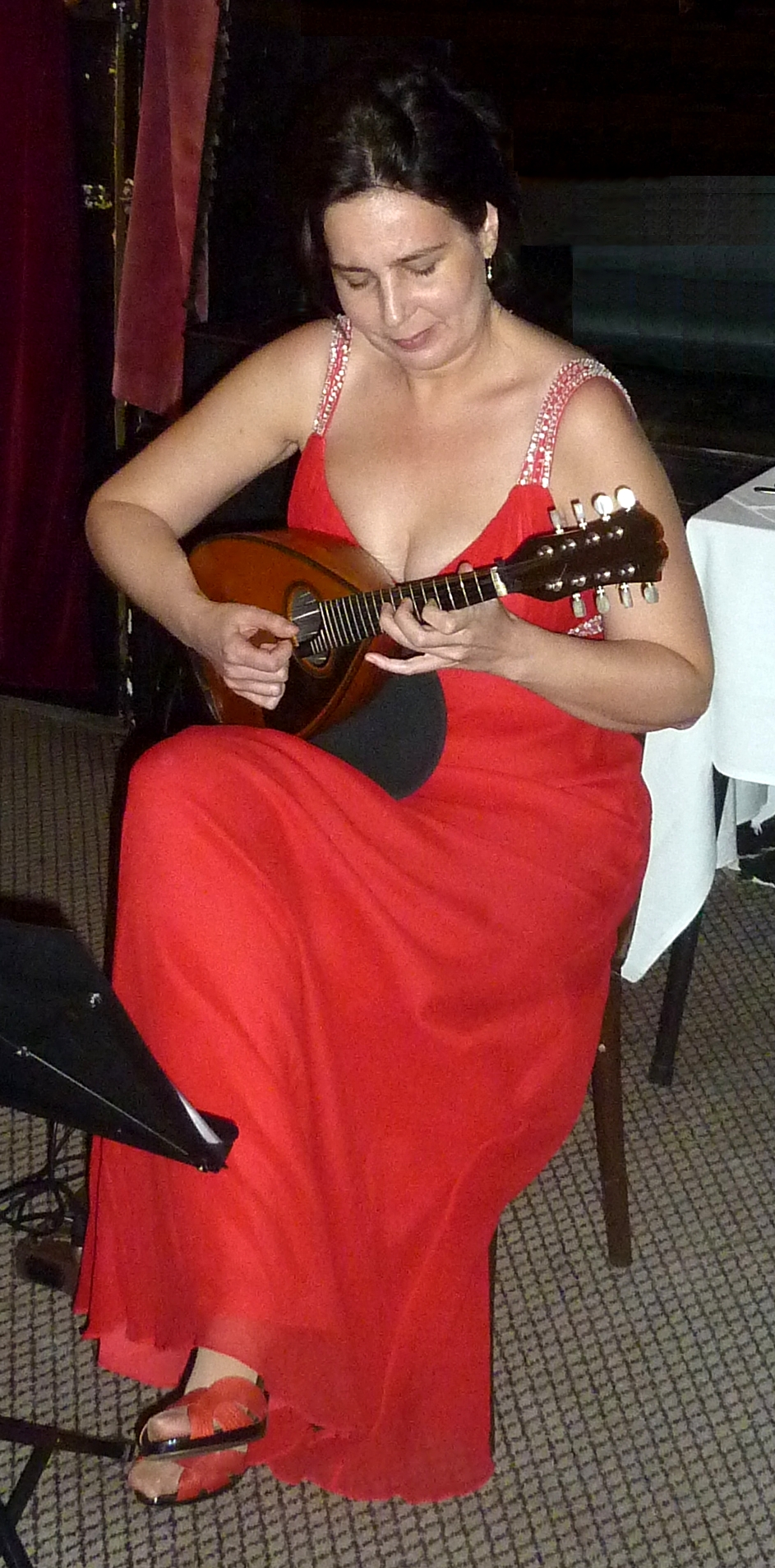 the history of tango
the tango, both the music and the dance, developed around 1900 in the area of la boca, the then main harbor of buenos aires in argentina. eventually it became accepted in the wider society. la boca is nowadays still a vivid center of tango, played about everywhere.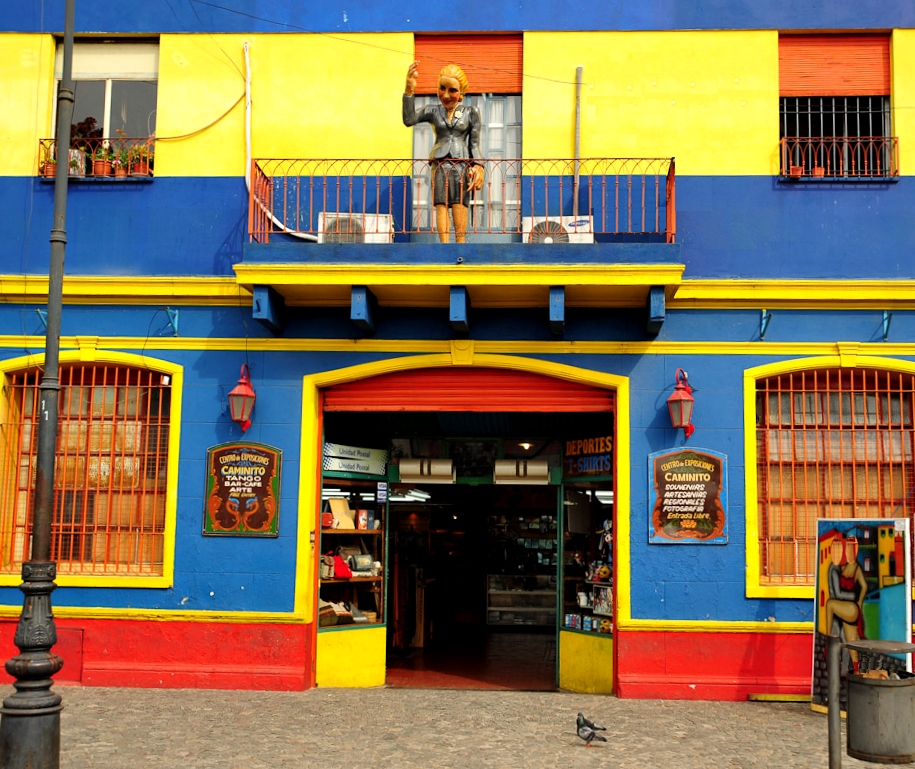 the crucial instrument of tango music is the bandoneon, developed in germany by heinrich band in 1848, technologically based on the instrument concertina.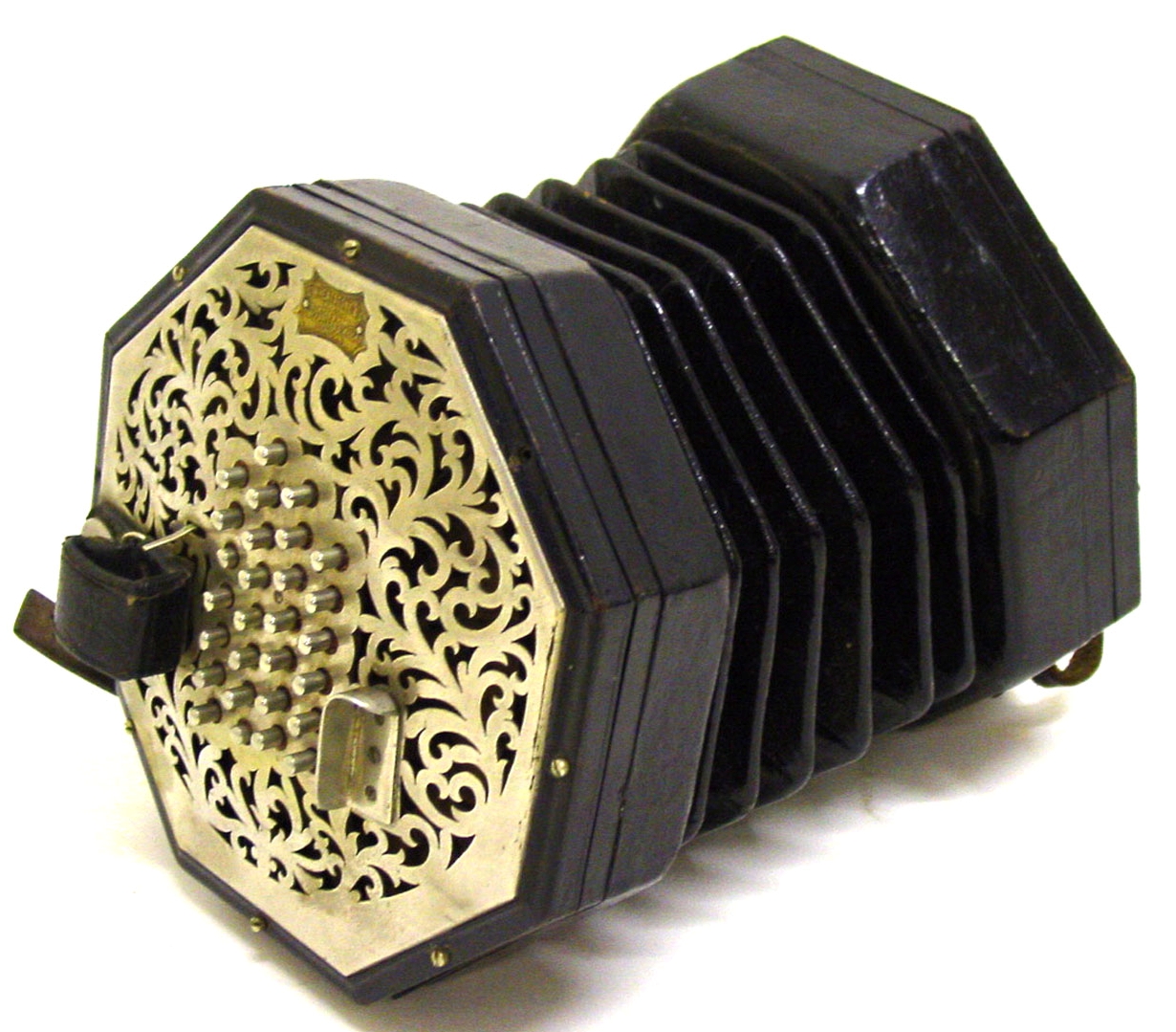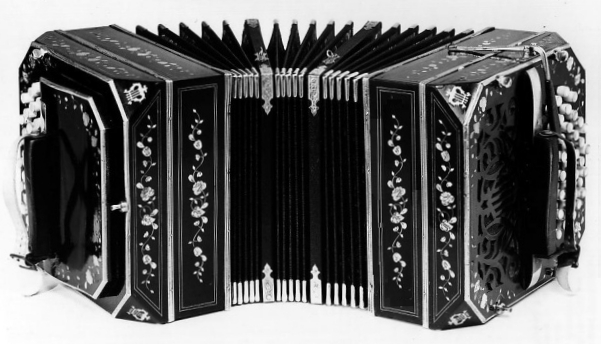 the musician howard cairns owns an old concertina; he showed it, and played some tunes.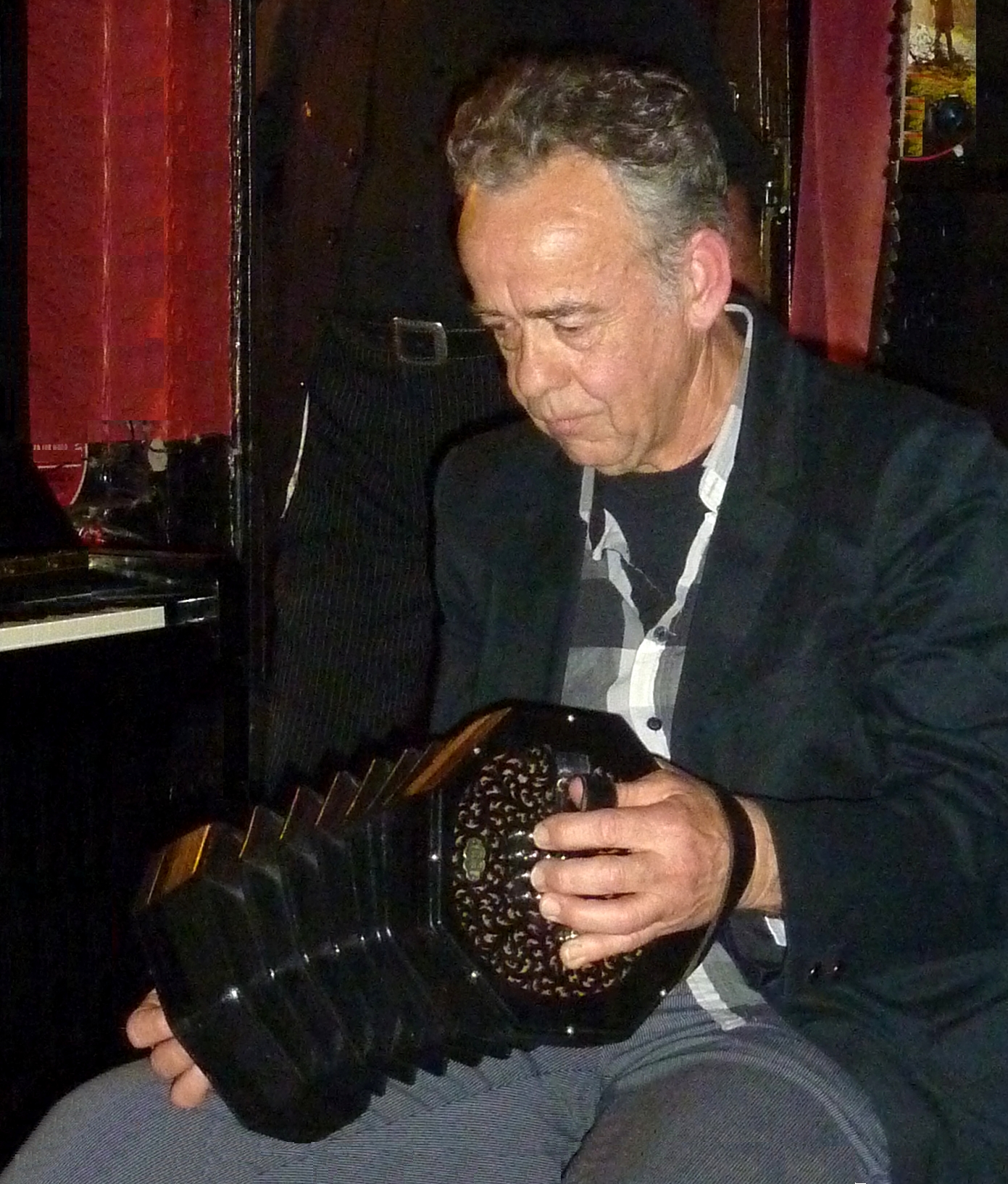 the essay was conveyed by bernd rohrmann, and stina tester presented his collection of framed pictures about the history and vividness of tango music.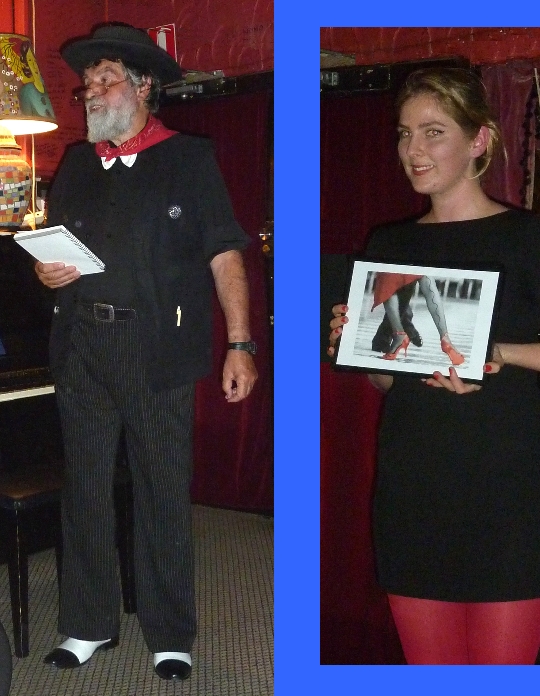 tango dance
tango dancing is very tightly connected to the music, and it requires considerable skills. it was presented by the dancers lisa klug & victor bennetts - and this was the surprise announced in the invitation.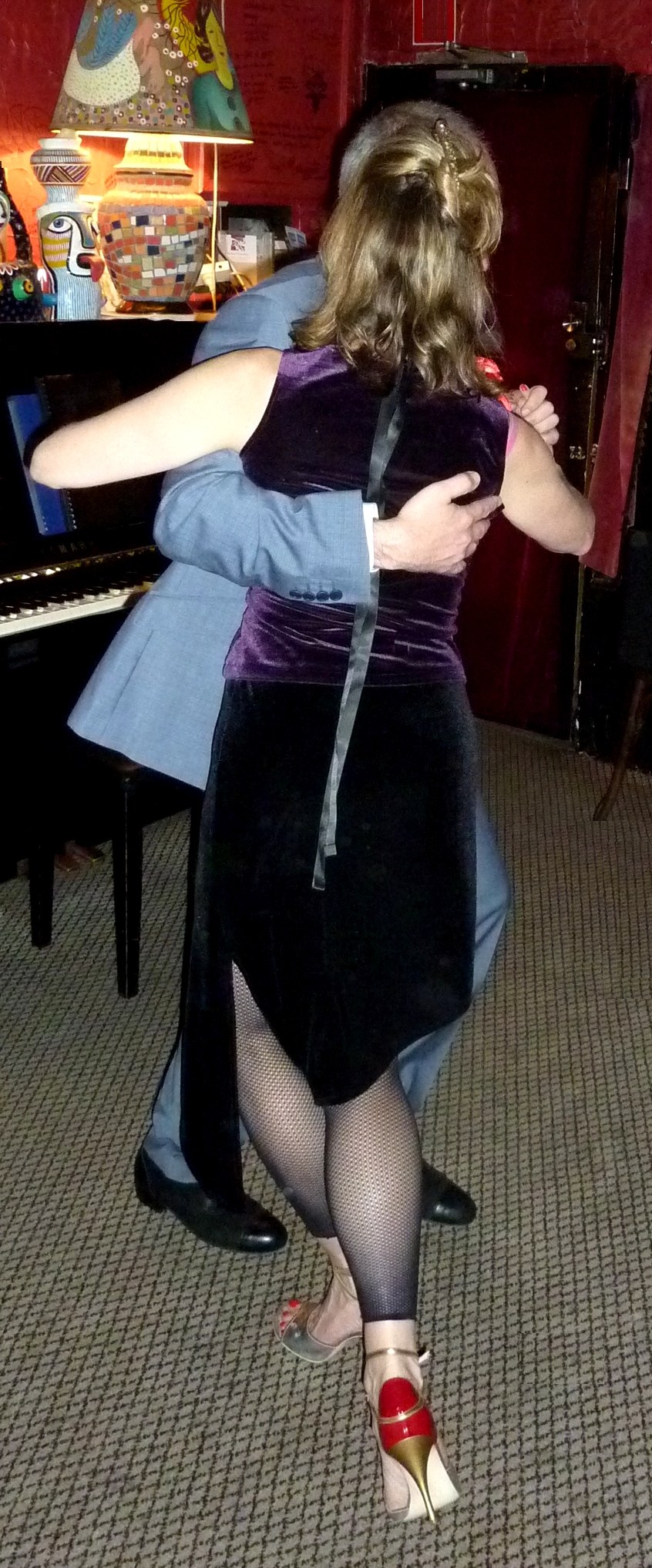 the essay ended with a painting of the scenery in la boca, which shows tango pubs, a bandoneon player and a dancing couple.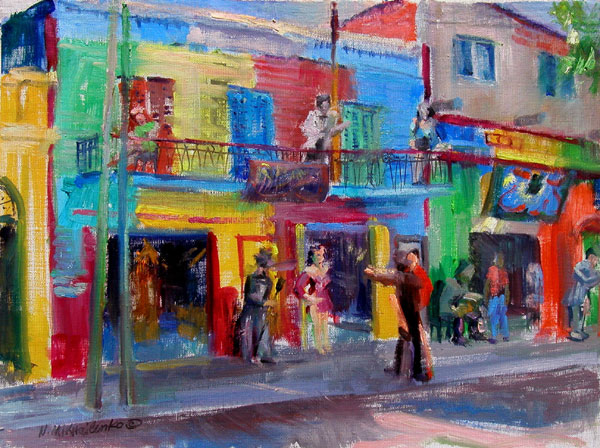 * * * * * *
the venue
the venue for mmeff-2014 was again "st ann's on rathdowne", a restaurant and music place.